Saturday Cleaning Assistants
Melfort Village
Posted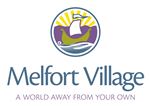 £9 to £11 per hour
Saturday Travel Allowance of £7.50, for use of own car
Part Time
Permanent
Contact:

Alison Jackson or Linda Brown
Reference:

SATCLEAN
THE MELFORT CLUB
JOB DESCRIPTION –SATURDAY CLEANING ASSISTANTS
Company
Melfort Village is a popular holiday village based at Kilmelford near Oban, offering 32 beautifully appointed 4-star self-catering cottages. The village offers fantastic facilities including a swimming pool, gym and treatment room, a restaurant & bar, a guest lounge and variety of children's play areas – all set in well-maintained grounds close to the shores of Loch Melfort.
Job Description
Our team of cleaners work together to prepare our cottages for Saturday changeovers. We are looking for energetic and enthusiastic new Saturday cleaners to join our team and your duties will include cleaning, kitchens, bathrooms, hoovering, dusting and sweeping. We provide all PPE and are conforming to all the cleaning protocols to keep you safe.
Our guests expect the highest of standards when it comes to cleanliness, maintenance and customer service.
What We Offer
We offer an excellent rate of pay , which is more than the national minimum wage, including all employees that are still in full time education, which we review after 6 weeks of employment and again annually. You'll be required to work a minimum of 6 hours each Saturday but please note that your hours/days could increase during busy periods with prior agreement. As we are based in Kilmelford, transport can be provided between Oban and Lochgilphead.
This is a great opportunity to work within a friendly team at one of Scotland's leading holiday villages.
If you would like to apply for this position, please contact, Linda Brown or Alison Jackson on 01852 200257
Some experience of Hospitality cleaning, but not essential as full training will be given.
We can't find any similar jobs at the moment.