031954 Clinical Scientist (Embryology)
NHS Scotland
Posted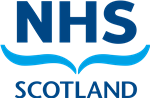 £39,300 to £46,006 per annum
Full Time
Contact:

Human Resources
Reference:

031954
NHS Lothian is committed to encouraging equality and diversity among our workforce, and eliminating unlawful discrimination. The aim is for our workforce to be truly representative and for each employee to feel respected and able to give their best.
To this end, NHS Lothian welcomes applications from all sections of society.
***PLEASE NOTE: We cannot accept late applications so please ensure your application is submitted early***
An exciting opportunity has arisen for a HCPC registered scientist to join the embryology team at the Edinburgh Fertility Centre, based within the Royal Infirmary at Little France, Edinburgh.
The Assisted Conception Programme at Edinburgh Royal Infirmary is a busy and successful unit, which currently carries out 600 cycles of IVF/ICSI annually, as well 400 cycles of frozen embryo transfer, surgical sperm retrieval, gamete and embryo cryopreservation and sperm, oocyte and embryo donation. We also routinely perform day 5/6 trophectoderm biopsies as part of our PGT testing service.
The unit is involved in a range of research projects, with close collaborative links to the MRC Centre for Reproductive Health at the University of Edinburgh.
A fixed-term post for a band 7 (AfC) Clinical Embryologist has become available to cover maternity leave for one year. Experience in ICSI is essential and priority will be given to candidates who are HCPC registered. You should have experience in all aspects of laboratory techniques and be able to work to a high standard independently of others.
The post is full time, fixed-term and will include weekend and on-call obligations.
To apply: https://jobs.scot.nhs.uk/
Thank you for your interest.
For more information contact Daniel Collins on 0131 2422498 or Anna Kopakaki on 0131 2422439.
Email: Daniel.Collins@NHSLothian.scot.nhs.uk or Anna.Kopakaki@NHSlothian.scot.nhs.uk
We can't find any similar jobs at the moment.