Personal Carer - FLK06788
Falkirk Council
Posted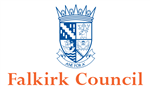 £19,099 to £21,125 per annum
SJC - D
Full Time
Contact:

Please see description
Reference:

FLK06788
Job Advert
We are looking for people who want to help their local community to work with us during this time to allow us to prioritise care for various groups during a difficult period.  We are looking for people who can start immediately.
What we can offer
A competitive hourly rate
Flexible working hours
Training and PPE as necessary for the role
Work in your local area
Access to a range of employee benefits and discounts
Posts available
Personal Carer – £9.90 per hour
You will work as part of a caring team to provide personal care, practical assistance and social support services to maintain people in their own homes.
Social Work Assistant £12.33 per hour - please see Job number FLK06790
You will provide support services to children, young people, and their families. This support may be provided independently under the direction of the Team Manager or Senior Social Worker, or alongside qualified Social Work staff.
We have a number of temporary and casual posts available with a variety of hours and working patterns.  PVG membership will be required for the role.
Due to the nature of the current situation, these adverts are open ended and applications will be shortlisted regularly as they are received.
If you think you are able to help, please apply here.
£23,787 to £26,353 per annum, SJC - F
,
Falkirk