Bank Housing Support Worker - MOR05145
The Moray Council
Posted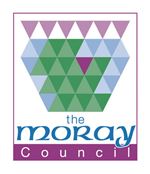 £17,850.95 to £19,208.15 per annum
SJC Grade 3 (36.25 hrs)
Full Time
Contact:

Please see description
Reference:

MOR05145
Job Description
As a Housing Support Worker you will provide support, assistance and advice to individuals and families who are in transition to permanent accommodation.  The service is open 24 hours a day, 365 days a year,  with staff working to a rolling rota.  You will ensure designated accommodation is clean, tidy and ready for new clients to occupy.   The post holder will have regular contact with members of the public via telephone while covering the Council's Out of Hours helpline.
Requirements
Provide a sensitive and empathetic service to people accommodated in temporary accommodation.
Create and review support plans, risk assessments and record all contacts on relevant IT systems in order to monitor the outcomes for clients and performance management.
The role may also require individuals to deal with out-of-hours referrals for accommodation often at short notice.
Comply with SSSC Registration and Care Inspectorate requirements.
Respond efficiently and accurately to telephone callers, explaining possible solutions, and ensuring they feel supported and valued.
The Individual
Experience of working with vulnerable people and or people with multiple and complex needs.
Demonstrable knowledge of homelessness and housing legislation.
Experience of maintaining and monitoring records.
Experience of digital technologies and Microsoft Word, Excel, SharePoint and Outlook.
SVQ 2  or HNC  in Health and Social Care, or willingness to gain qualification.
Registered with SSSC or demonstrable knowledge of the National Care Standards and SSSC Codes of Practice to be able to achieve registration within 6 months of start date.
Proactively approaches tasks and completes them to required standards and quality levels.
Able to demonstrate a high level of customer care.
Good communication skills, verbal and written.
Ability to create and review support plans / risk assessment.
Ability to maintain professional and confidential approach when dealing with vulnerable people.
Ability to work as a team member and independently.
Shift working will be a requirement to meet service needs and the Council's Out of Hours helpline.
The post requires the ability to be able to work in lone working situations.
Ability to undertake cleaning duties involving cleaning, lifting and manoeuvering hoover, moving furniture, lifting and carrying buckets etc.
Starting Salary: £17,850 per annum pro rata
£9.47 per hour
Various hours per week
For further information, please contact Brian Fraser, Supported Accommodation Manager on 0300 1234566
We can't find any similar jobs at the moment.