Supply Social Care Practitioner, 418.03 - WEL03438
West Lothian Council
Posted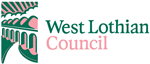 £11.97 to £13.46 per hour
Band E
Part Time
Contact:

Please see description
Reference:

WEL03438
Job Description
We are currently looking to recruit to our casual staff bank. You should note that hours will not be guaranteed and successful applicants will be placed onto a casual bank and will be contacted to cover shifts as and when required.
You will be given notice for shift work 1-2 weeks in advance.
The requirements for shift cover, are Mon-Friday late shifts and weekends which would include early shifts & late shifts 
Applications will be processed as they are submitted.
The key duties of this post are:
To provide personal care, support and emotional needs of older people;
To contribute to the care plans of individual residents and have the responsibility for meeting the residents assessed needs
To act as a key worker for a number of individuals
The skills and experience you must have are:
SVQ 3 or equivalent qualification; and
An understanding of the specific needs of older people.
SSSC registration (Or must be obtained within 6 months of appointment)
This post is considered Regulated Work with Vulnerable Children and/or Protected Adults, under the Protection of Vulnerable Groups (Scotland) Act 2007. Preferred candidates will be required to join the PVG Scheme or undergo a PVG Scheme update check prior to a formal offer of employment being made by West Lothian Council.
£22,129 to £26,393 per annum
,
Edinburgh
£21,068 to £22,357 per annum, Grade 5, 37 hours
,
Kilmarnock
£9.07 to £10.04 per hour, Band C
,
Livingston