Independent Chair of Dumfries and Galloway Public Protection Committee - DGA06141
Dumfries & Galloway Council
Posted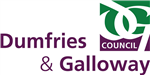 £250 per annum
N/A
Full Time
Contact:

Please see description
Reference:

DGA06141
Advert
Dumfries and Galloway Public Protection Committee is now well established, carrying out duties as set out in legislation and national guidance. Dumfries and Galloway Public Protection Partnership, and Chief Officers Group: Public Protection, are seeking an independent Chair for the Public Protection Committee.  Chairing this Committee, which meets on a bi-monthly basis, you will provide effective strategic leadership and direction so that the committee and partnership fulfils core business functions.
You will ensure that the work of the Committee is integrated, and you will have close links with strategic and operational structures at local and national level. You will provide the Chief Officers' Group with regular reports on the performance of local multi-agency Public Protection services.
You should have extensive professional experience of working within public protection as well as extensive experience of Chairing complex/professional multi-agency meetings at a senior level. You should have detailed knowledge and understanding of public sector governance and an ability to demonstrate leadership at a strategic management level. A sound understanding of self-evaluation and ability to carry forward a challenging partnership agenda is also required.
The appointment will be on year on year rolling contract term basis and it is anticipated that you will work, on average, four days per month. Office accommodation and business support will be provided; all meetings will be held in appropriate, accessible venues and travel expenses will be paid.
This post is considered Regulated Work with children under the Protection of Vulnerable Groups (PVG) Scotland Act 2007. The preferred candidate will be required to join the PVG Scheme or undergo a PVG Scheme update check prior to a formal offer of employment being made by Dumfries and Galloway Council.
Year on year rolling contract , £250 per day (non-pensionable) plus work related travel expenses and subsistence at agreed rates. Up to 50 days per annum
£27,498 to £41,412 per annum
,
Brydekirk