Secondary Teacher - FIF17322
Fife Council
Posted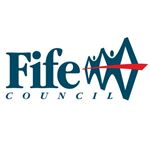 Full Time
Contact:

Please see description
Reference:

FIF17322
Job Description
Our?Secondary?Teaching?vacancies - temporary and permanent, full time and part time - are now advertised at?www.fife.gov.uk/teachfife? 
Purpose and Values of Education & Children's Services Directorate? 
The Education & Children's Services Directorate is committed to Improving Life Chances for All through a wide range of direct services which support our children, young people, families and the wider Fife community. Our approach to improvement is rooted in our core values: Compassion, Ambition, Respect and Equity which reflect the ethos, culture and practice principles of all staff across the directorate.  
We strive to ensure that our attitudes and behaviour reflect these core values in all our dealings with children, young people, their families, and the wider community in partnership with those who support them.  
Job Details? 
We are looking for?highly-skilled?secondary?teachers?who?are?passionate about improving life chances for all through a professional commitment to making a difference for?all of?our children and young people so that they achieve their full potential.? 
As a?secondary?teacher in?Fife,?you will be responsible for leading learning within your classroom context, promoting inclusion, diversity and equality, communicating with other stakeholders and for contributing to wider improvements across the school community.  
Who we are looking for – The?Person? 
You are required to:? 
Have high levels of interpersonal skills and abilities, enabling you to work as a member of a team to ensure positive outcomes for all children and young people in your setting.? 
Demonstrate a commitment to your own professional learning as a practitioner through career-long professional learning activity and to be able to show how this has impacted on your practice.? 
Obtain Protection of Vulnerable Groups (PVG) scheme membership through Disclosure Scotland and become a member of the relevant PVG scheme.? 
Be fully registered with the General Teaching Council for Scotland (GTCS) and to model all behaviour expected of a teacher in Scotland in line with the relevant Professional Standards.? 
More information is available regarding our specific?roles, with reference to essential and desirable criteria for applicants?via?www.fife.gov.uk/teachfife 
We can't find any similar jobs at the moment.