Cleaner (Various Hours/Locations, Relief) MOR05582 - MOR05582
The Moray Council
Posted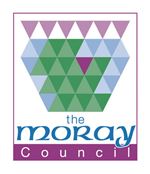 £15,084 to £16,200 per annum
SJC Grade 1 (37 hrs)
Full Time
Contact:

Please see description
Reference:

MOR05582
Job Description
To carry out cleaning duties as allocated by the Site Supervisor / Chargehand and to the B.I.C.S. standard.
Requirements
Undertake cleaning of toilets/sluices/urinals
Undertake the cleaning of basins/baths/showers & bidets
Single solution mopping
Wall washing
Mop sweeping
Suction cleaning of carpeted areas
Dusting, damp wiping, washing and polish application
Strip, dry and re-apply emulsion polish where applicable
Machine scrubbing and drying when required
The Individual
Experience in all cleaning methods identified in job description
Approachable
Ability to work as part of a team
Physically capable of all general cleaning duties including lifting of cleaning equipment and climbing stairs
Part-time, Term-time Part-time, and Relief positions are available.
Closing Date: 30 September 2021
*£7.84 per hour
*Moray Council has implemented the living wage, therefore the actual hourly rate will be £9.34
For further information contact the Facilities Team on 01343 557085 or 01343 557084
We can't find any similar jobs at the moment.