Delivery Driver / Store Picker
JM BRECKENRIDGE
Posted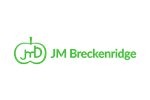 From £10 per hour
pension scheme
Full Time
Permanent
Contact:

Scott McDonald
You'll be delivering fresh produce around the most beautiful parts of Scotland as a valued member of a family run business - immediate starts available
This job entails delivering fresh produce around Scotland to hotels and restaurants.
The job will also involve working as part of a team in the warehouse, picking the orders in the morning before heading out on the open road.
It is a rewarding though challenging job, applicants must have a good level of fitness as there is heavy lifting of goods up to 25kg. As a valued member of our team there is always plenty of support and camaraderie.
These are full time permanent positions within a family run business and offer excellent rates of pay with full pension benefits.
Breckenridge are a registered living wage employer rates of pay negotiable but all are above £10 per hour standard rate.
The working week is 39.5 hours at the standard rate with the option to work 10 to 15 hours overtime if they so wish at a rate of time and a half.
Hours of working for these positions can be flexible to suit the candidate but the normal start time is 7am everyday Monday-Saturday, Saturdays off are given on a rotational basis Sunday is your day off every week.

Job Location Oban PA34 4HG
Full training given and free parking available on site.
Requirements for the job
Standard driving licence, vehicles that will be driven are 3.5tonne
Clean driving licence, no points on licence preferred but it is not essential
Ability to read and write English and understand delivery invoices
A good work ethic with a drive to work hard
Be able to work well in a group and communicate with other employees
Immediate starts available
We can't find any similar jobs at the moment.