Cleaner
Nevis Range
Posted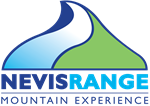 From £10 per hour
Full Time
Permanent
Contact:

Dell Campbell
Reference:

NR Cleaner
Nevis Range is a Fair Work employer and pays the Living Wage across all departments, we believe passionately in investing in our workforce and doing our part to ensure that we all live in a fairer, sustainable and more equitable society
Nevis Range is currently looking for a highly motivated cleaner to maintain high cleaning standards required in order to comply with current COVID-19 health and safety regulations in place.
The job consists on the following:
· Cleaning public and staff restrooms.
· Wiping down tables and chairs.
· Assisting kitchen team with cleaning duties.
· Maintaining staff canteen cleaned.
· Keeping up with cleaning products stock.
Job Description:
In order to keep up with current COVID-19 health and safety regulations, all touch points in restrooms and seating spaces provided must be disinfected/wiped down on an hourly basis. Cleaning schedule is provided and must be signed by the candidate once task is completed.
During quiet times, candidate will be expected to offer kitchen staff some help with cleaning duties like washing pots and other kitchen utensils.
Candidate will be required to maintain the staff canteen cleaned on a weekly basis. This will consist of wiping down tables, worktops and changing bins.
Candidate will be provided with all cleaning products and will be required to keep up with stock check in order to provide line manager with a list of products needed.
We can't find any similar jobs at the moment.