Relief Early Years Practitioner - Various Locations - SBO04011
Scottish Borders Council
Posted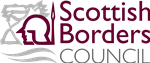 £22,823.79 to £25,269.29 per annum
Grade 6C
Full Time
Contact:

Please see description
Reference:

SBO04011
Job Details
Grade: 6C
Hourly Rate: £12.50 - £13.84
Salary: £22,823.79 - £25,269.29 pro rata per annum
Contract Type: Relief/Casual/Supply -
Various schools within the Scottish Borders
Please note: As this is a rolling advert you may be contacted at any time prior to the closing date to aid continuous recruitment. Interview dates have been arranged for the following:
Thursday 23 September 2021 - Closing date for applications Sunday 05 September 2021
Thursday 27 January 2022 - Closing date for applications Sunday 09 January 2022
Thursday 26 May 2022 - Closing date for applications Sunday 08 May 2022
Thursday 22 September 2022 - Closing date for applications Sunday 04 September 2022
Role Purpose
Recruitment of Supply Early Years Practitioner to work in Scottish Borders schools, please note that there could be some potential for additional work out with term time where required and relief work in out of school clubs.
Responsibilities
At least one of the following qualifications:
HNC in Childhood Practice/Childcare & Education
SVQ Social Services (Children & Young People) SCQF 7 / SVQ 3 Children's Care, Learning & Development
Applicants with an SNNEB/NNEB may be considered where they can evidence a record of on-going CPD during the past 5 years

All successful applicants for early learning and childcare posts will be required to be registered with the Scottish Social Services Council (SSSC) within 6 months of appointment and maintain registration throughout the period of employment.
The Individual
Grace Frew, Quality Improvement Officer on 01835 824000.
£19,447.37 to £20,836.46 per annum, Grade 4D
,
TD1 3RB
£19,918.12 to £21,307.20 per annum, Grade 4E
,
Galashiels