Senior Business Support Assistant - Crookston Care Home - EAL05819
East Lothian Council
Posted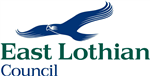 £17,775 to £19,417 per annum
Grade 4
Part Time
Contact:

Please see description
Reference:

EAL05819
Vacancy Information
It is East Lothian Council's policy that successful applicants will be placed on the first point of the salary scale.
Temporary for 2 years
Days and Hours of Work will follow a 3 week rota as follows:
Week 1 -  MON 15.00 -20.30, SAT 14.00- 20.00 & SUN 10.00 -14.00
Week 2  - TUE 15.00 -20.30,  THU 14.00-20.00 &  FRI 10.00 -14.00
Week 3 -  MON 15.00-20.30,  SAT 10.00-14.00 & SUN 14.00-20.00
To start asap
Job Details
To support the Manager and Senior staff through the provision of a range of clerical and administrative duties within a Residential Home for Older People.
Please download the Job Outline/Person Specification (available under 'Job attachments') for the full range of tasks and duties associated with this job.  You will need to refer to these in order to complete the application form.  You must ensure you meet every 'essential' criteria stated on the Person Specification to be considered for interview.
The 'East Lothian Way'– values and behaviours we expect our employees to demonstrate in their everyday work.  Should you be invited to interview, you may be asked questions based on these behaviours.  Please refer to the document via the link to familiarise yourself with them.
Job Requirements
Relevant Qualifications
Educated to 'Higher' level, NC or SVQ level 2 in English and/or able to demonstrate equivalent knowledge, skills and competencies gained through relevant experience.
PVG Information
This post is considered as Regulated Work with vulnerable children and/or protected adults, as specified in the Protection of Vulnerable Groups (Scotland) Act 2007.
All preferred candidates for posts carrying out regulated work with these groups will be required to become a PVG Scheme member, or undergo a PVG Scheme update if they are already a member, prior to any formal offer of employment being made by East Lothian Council.
PVG member's records are constantly updated with any new vetting information that arises. Any information that is disclosed on a PVG membership or update check, if relevant to the post being applied for, will be discussed with the applicant and investigated prior to any formal offer being made.
Please note:
If you have spent more than 3 months working or living outwith the UK in the last 5 years then you will be required to present a copy of an overseas criminal record check. Details of how to apply and contact details can be found on the GOV.UK website.
Additional Infomration
For additional East Lothian Council employment information please click on the following link:
http://www.eastlothian.gov.uk/nonteachinginfo
If you have any difficulties creating an account on MyJobScotland or applying for this post please contact the MyJobScotland support team via this link https://www.myjobscotland.gov.uk/contact-us
If you require further information about this vacancy, please call 01620 827868, or email us on recruitment@eastlothian.gov.uk  
Please note: we do not accept CV's. There is no function to allow you to upload a CV to MyJobScotland and we do not accept CV's by post or email. All our vacancies must be applied for by completing the on-line application form.
We can't find any similar jobs at the moment.