Strategic Planning, Performance and Commissioning Manager - ERN03254
East Renfrewshire Council
Posted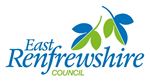 £57,028 to £60,586 per annum
Grade 17
Full Time
Contact:

Please see description
Reference:

ERN03254
Advert
We're looking for a forward-thinking and dynamic Strategic Planning, Performance and Commissioning Manager.
You'll be the brains behind our operation – providing direction and oversight for all services and activities within planning, performance and commissioning – bringing about transformational change and supporting our significant Recovery and Renewal programme.
Our vision is to work with the people of East Renfrewshire to improve lives. As a core member of the Senior Management Team, the post holder will be central to this in championing and leading the HSCP's approach to participation and engagement and embedding a culture of co-production.
You'll be a natural leader and strategic thinker and our staff and service users will be at the heart of everything you do. The post holder will be motivated to work collaboratively with colleagues in the HSCP, Council and NHS, as well as our third and independent sector partners and communities, to achieve shared objectives and best value for the HSCP. Collaborative commissioning is at the heart of our approach and provides a bedrock as we work through the exciting times ahead navigating the changes that will come from the Feeley Report.
The ideal candidate will be able to work under pressure in a fast paced environment while remaining focused on strategic goals and the end result. At the same time you will inspire and empower, encourage open conversation and idea sharing.
There is the opportunity for the post holder to make a tangible difference to the lives of the people that use East Renfrewshire's health and social care services, as well as our valued staff. You will be given the room to bring and lead change in a Partnership that is known for its creative approach to planning, performance and commissioning.
Pension Scheme
Employees with a contract of employment for 3 months or more are automatically included in our Local Government Pension Scheme which is a career average scheme.  Pension contribution rates are based on a tiered system determined by your annual full time equivalent pensionable pay.  For example for those earning up to and including £21,800 the contribution rate you pay is 5.5% of your salary. The council pays the rest of the cost of providing your benefits. This amount varies but it's always enough to make sure your pension can be paid and will be at least 19.3% of your pay.  In addition you get tax relief on your contributions - the tax you pay on your salary is calculated after your pension contributions are deducted. 
Other main pension benefits include a pension that increases each year in line with price inflation and the ability to exchange some of your pension to provide a tax free lump sum.  Further details can be found in the attached document General Information for Applicants or via the Strathclyde Pension Fund website www.spfo.org.uk.
Additional Information
Please click on the attachments below for full details of this post. 
We can't find any similar jobs at the moment.