Project Manager - Fixed Term Contract
Aggreko
Posted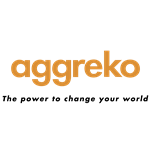 Full Time
Contact:

Recruitment Team
Reference:

JR04131
About Aggreko plc:
Around the world, people, businesses and countries are striving for a better future. A future that needs power and the right conditions to succeed. That's why at Aggreko, we work 'round the clock, making sure our customers get the electricity, heating and cooling they need, whenever they need it – all powered by our trademark passion, unrivalled international experience and local knowledge. From urban development to unique commercial projects and even humanitarian emergencies, we bring our expertise and equipment to any location, from the world's busiest cities to some of the most remote places on earth. Every project is different, so we listen first and design a system supported by our service anywhere, to any scale. Transforming the lives and livelihoods of individuals, organisations and communities across the globe.
Primary purpose:
Lead the project management of engineering development work-streams to ensure successful execution.
Key responsibilities:
Responsible for the successful delivery of assigned work-streams within major new product development. These projects significantly enhance Aggreko's overall product portfolio which covers Generators and associated ancillaries that compliment the Energy Transition corporate strategy.
Responsible for the successful delivery of assigned product development projects. These projects can be ground up developments or a variant or modification to existing platforms. Drives execution of the projects within the cost, quality and schedules constraints.
Allocates work within the section to individuals to make the best use of their strengths. Agrees approach, priorities and milestones with each member of the team. Monitors their progress and provides support as required. Ensures that their work meets the required standards in terms of sound engineering, commercial viability and timely delivery to the right quality. Co-ordinates the contributions of the team with the rest of the Systems Engineering Department to ensure that priorities are met within exacting timescales. Identifies where external development expertise may be required and sources and controls this expertise in conjunction with the Head of Systems Engineering. Reports progress on a regular basis to the Design Review Meetings and monthly product reviews.
Adopts the sections core skills in project management, planning and leadership. Champions the use and implementation of project management tools and templates to maximise efficiency.
Resource management of Workstream/ Project team

Resource Management and Planning including major Suppliers, Engineering Partners, Consultancies, Aggreko wide personnel and identification of additional resource covering permanent and contract staff.
Motivates and drives the project team to ensure that it is working effectively together, leading others to achieve targets and is capable of meeting both the current and projected project management and engineering needs. Manages staff deployed on project and the associated activities.
Agrees approach, priorities and milestones with each member of the team. Monitors their progress, productivity and provides support as required. Ensures that their work meets the required standards in terms of sound engineering, commercial viability and timely delivery to the right quality.
Identifies where external development expertise may be required and sources and controls this expertise in conjunction with the department functional heads.

Project Management to achieve the agreed overall project targets including product cost, project budget, design quality standards, start of production date, production quality and total cost of ownership

Adherence to Aggreko product development, change control and product introduction processes
Preparation and presentation of project Design Reviews
Creation and update of project plan using best practise to minimise risk and time to market including consideration of simultaneous engineering, modelling and CAE, early release of long lead time items.

Management Reporting

Monthly Development Project documentation and report

Risk Management

Familiar and competent in the use of design risk management tools, early identification of design risks using tools such as market analysis, service history analysis, 8D analysis, FMEA
Identification of necessary steps to mitigate risk via product validation and verification
Promote the use of CAE tools such as 3D modelling, FEA, simulation and CFD in Design Stage to select and validate design.
Management of the design validation plan phase for product and major components to confirm reliability and performance targets are achieved.
Ensure adequate Product and Component performance, endurance and Accelerated Test procedures are designed and completed, in conjunction with the Development Test Engineer and Validation Engineer, to check that the product fully meets specification, quality and Total Cost of Ownership targets. Ensure the project team identifies the important operating parameters and the engineering factors that limit the performance and reliability of the product and verifies via test the operational reliability, service intervals and life.
Anticipating engineering issues that are likely to arise and by quickly resolving these issues when they appear.

Business Integration

Presentation of project internally and to key partners
Project management of NPI phase engaging with wider operational teams to ensure effective transitions to business as usual processes.

Supplier Management

Involved in supplier selection in conjunction with assigned Procurement and Quality resources, as required to meet project targets. This includes ensuring the team cover
Ensure the project identifies and delivers via PDM an appropriate level of service instructions, certification and documentation of the aspects of all products to ensure that they can be fully supported throughout their lifetime.
Person Specification:
Education/Qualifications
A good Degree in Design, Manufacturing, Mechanical or Electrical Engineering with relevant experience and training in product development and design.
Prince2, PMP, Lean Six Sigma, Qualified to APM PMQ or equivalent
Professional skills/experience
Excellent Project management skills with experience of successfully delivery of major new product development projects.
An excellent manager of technical people who can "sell" an inspirational vision that motivates and gets the best of out of people.
Ability to communicate effectively at all levels.
Ability to work to tight timescales, under pressure, whilst maintaining the correct level of quality. Ability to balance the needs of reliability, maintainability, and efficient performance within the commercial and technical constraints.
Project Manager who has sufficient understanding of engineering fundamentals.
Confident in the use of Project Management software and toolsets.
Ability to carefully manage risk throughout project lifecycle.
Experience of a design/development coordination and management role in a commercially demanding environment plus experience of the control/management of professional engineers and design draughtspersons. Good grasp of design processes.
Ability to quickly recognise critical issues, whether technical or in terms of workload, at an early stage.
About Us
We're the people who use our big boxes to make a massive difference. We believe in the positive impact of power and the ability to control temperature. We believe what we do opens up opportunity and creates potential for individuals, communities, industries and societies over the world. We believe when we work together we can do anything. We believe in the power of our team. We're the people who keep the lights on. And we recruit the best talent, too.

Our four values help us get even better at what we do. It's the Aggreko way of working – we call it Always Orange.
Always Orange means:

Being dynamic: We're nimble and are always ready to react to an ever changing world.
Being expert: We know our stuff, we're great under pressure and we thrive in our busy, fast-paced, deadline-driven environment. We use our experience to make a difference. We know how to challenge and we have the courage of our convictions.
Being together: We play for Team Aggreko and value the expertise of everyone around us. We're accountable and we hold others to account.
Being innovative: We never miss an opportunity to learn, to look out, or to be better.
Aggreko is an equal opportunity employer. We are committed to providing an inclusive environment that allows each employee to be their best based upon their merit, talent and aspiration. We do not discriminate, and we abide by the laws in the locations in which we operate.
We can't find any similar jobs at the moment.