Product Manager - TC
Aggreko
Posted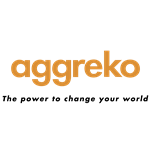 Full Time
Contact:

Recruitment Team
Reference:

JR04680
About Aggreko plc:
Around the world, people, businesses and countries are striving for a better future. A future that needs power and the right conditions to succeed. That's why at Aggreko, we work 'round the clock, making sure our customers get the electricity, heating and cooling they need, whenever they need it – all powered by our trademark passion, unrivalled international experience and local knowledge. From urban development to unique commercial projects and even humanitarian emergencies, we bring our expertise and equipment to any location, from the world's busiest cities to some of the most remote places on earth. Every project is different, so we listen first and design a system supported by our service anywhere, to any scale. Transforming the lives and livelihoods of individuals, organisations and communities across the globe.
Title:
Temperature Control Product Manager
Reports to:
Head of Temperature Control & Oil Free Air
Department/Business:
Product Management, GP&T
About this job:
The TC Product Manager is responsible for TC products throughout their lifecycle. The role operates in collaboration with the sales organisation to understand market demand and build the business case for the optimisation of existing fleet as well as the development of new products. Working with marketing and operations to introduce products to the business, the role also advises on product retirement to make sure the fleet is constantly optimised to match market demand whilst delivering the best possible returns.
Sound like you? Here's what you'll need to demonstrate:
Technical competence is essential but this is also a commercial role. The incumbent will be expected to contribute to product strategy as well deliver on all the details of product management. Product Managers must be capable leaders as well as strong team members, able to collaborate and communicate with impact across the business as well as up and down the hierarchy. Success will be defined by executing projects which are well-supported by the business and which meet business case expectations delivering products which hit targets for utilization, volume, capital productivity and reliability.
Desired skills:
Degree-level education or equivalent
15 years of leadership experience, preferably in industry and preferably in technically biased roles
Track record of successfully influencing within a matrix organisation
Customer-facing experience and expertise, ideally in a sales or commercial role
Data analysis skills used to drive good commercial decisions
Ability to operate under pressure
Your key responsibilities:
Maintain a broad understanding of industry trends and market drivers
Create, maintain and manage product roadmaps as well as specify the resources for their delivery
Coordinate the development of business cases, including gathering market intelligence to generate user requirements, for fleet optimisation and new product development
Own user requirements from which products are specified and own product value propositions
Advise on when to build products internally or buy from third party suppliers
Establish and maintain the appropriate level of supplier relationships
Coordinate the introduction of products from a commercial, sales & marketing and operations perspective
Advise on the decision to end products' lifecycles
Input to capex approval process and sign off product specification, sourcing and volume requirements
The people you'll work with:
This is an extremely collaborative role which will work with:
The product line Project Manager and Engineering Manager for daily delivery of the role
The wider product management group to maximise product interoperability, fungibility and standardisation
The Future Technologies team, for the purpose of horizon scanning and enabling product roadmaps
Fleet management, to optimise products, fleet positioning and composition
Sector and Regional sales and marketing organisations, to build business cases which deliver differentiated and competitive products
Capex owners (Heads of Sales, Heads of Operations, MDs) to align on demand and achieve the sponsorship required for funded product development
Pricing teams, to make sure rates are set competitively
Suppliers, to establish enduring partnerships
BU and Regional operations teams, for the purpose of enabling the introduction, operating and retirement of products
Other information you should know:
As Aggreko embraces the energy transition and assists customers to do likewise, this role will be essential in helping the group meet its strategic goals on the environment, sustainability and governance. The incumbent should be passionate about being part of the team that will help deliver the strategy.
About Us
We're the people who use our big boxes to make a massive difference. We believe in the positive impact of power and the ability to control temperature. We believe what we do opens up opportunity and creates potential for individuals, communities, industries and societies over the world. We believe when we work together we can do anything. We believe in the power of our team. We're the people who keep the lights on. And we recruit the best talent, too.

Our four values help us get even better at what we do. It's the Aggreko way of working – we call it Always Orange.
Always Orange means:

Being dynamic: We're nimble and are always ready to react to an ever changing world.
Being expert: We know our stuff, we're great under pressure and we thrive in our busy, fast-paced, deadline-driven environment. We use our experience to make a difference. We know how to challenge and we have the courage of our convictions.
Being together: We play for Team Aggreko and value the expertise of everyone around us. We're accountable and we hold others to account.
Being innovative: We never miss an opportunity to learn, to look out, or to be better.
Aggreko is an equal opportunity employer. We are committed to providing an inclusive environment that allows each employee to be their best based upon their merit, talent and aspiration. We do not discriminate, and we abide by the laws in the locations in which we operate.
We can't find any similar jobs at the moment.