Senior Care Assistant - Nightshift
Rosturk House Ltd.
Posted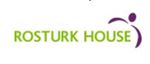 £10.80 per hour
attractive benefits package
Full Time
Contract
Contact:

Jennifer Pearson
Reference:

Senior Care Assistant - Nightshift
Based in Cupar the successful Senior care assistant will work 3- 12 hours night shifts a week on a rota basis
You ill earn £10.80 per hour
In addition to an attractive benefits package.
JOB PURPOSE:
TO SUPPORT MANAGER/DEPUTY MANAGER IN THE DIRECTION OF STAFF GROUP.
TO PLAN, IMPLEMENT AND SUPERVISE THE PROVISION OF QUALITY CARE IN PARTNERSHIP WITH RESIDENTS
ENSURE RESIDENTS RETAIN THEIR DIGNITY AND INDIVIDUALITY.
MAINTAIN A SAFE AND SECURE ENVIRONMENT FOR RESIDENTS, STAFF MEMBERS AND VISITORS. TO WORK IN ACCORDANCE WITH COMPANY POLICIES AND PROCEDURES AND EMPLOYEE HANDBOOK.
ENSURE THAT RESIDENTS ARE TREATED WITH RESPECT AND DIGNITY AND THAT PRIVACY AND CHOICE ARE ACTIVELY OBSERVED.
£9.50 per hour, attractive benefits package
,
Cupar
£9.50 per hour, attractive benefits package
,
Cupar