Product & Fleet Analyst
Aggreko
Posted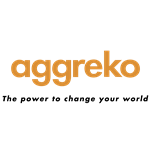 Full Time
Contact:

Recruitment Team
Reference:

JR04164
About Aggreko plc:
Around the world, people, businesses and countries are striving for a better future. A future that needs power and the right conditions to succeed. That's why at Aggreko, we work 'round the clock, making sure our customers get the electricity, heating and cooling they need, whenever they need it – all powered by our trademark passion, unrivalled international experience and local knowledge. From urban development to unique commercial projects and even humanitarian emergencies, we bring our expertise and equipment to any location, from the world's busiest cities to some of the most remote places on earth. Every project is different, so we listen first and design a system supported by our service anywhere, to any scale. Transforming the lives and livelihoods of individuals, organisations and communities across the globe.
Title:
Products and Fleet Analyst
Location:
Dumbarton, Scotland
Department/Business:
Finance – Global Products & Technology
Direct reports: 0
About this job:
This is a diverse and exciting role within the GP&T team, supporting in the preparation and delivery of high quality data analysis to the Product Management (Established Products) and Global Fleet management teams. Critically, the Products and Fleet team helps to ensure Aggreko invests its resources in the right assets at the right time. The P&F Analyst will be the central source for ensuring the integrity and interpretation of varied fleet and financial data to support good decision making throughout the product/fleet lifecycle from new product development through to retirement.
Sound like you? Here's what you'll need to demonstrate:
Strong analytical and commercial background demonstrating a proven track record in providing data and insight to help shape and make decisions.
Naturally inquisitive with an ability to draw inferences based on a good understanding of the business, its products and services.
Works well within a matrix organisation and comfortable working with and presenting to senior management.
Desired skills:
Knowledge of business analytical tools e.g. PowerBI
Ability to manipulate and recut data
Ability to decipher data and present meaningfully and concisely
Advanced statistical knowledge
Able to interpret data, draw conclusions and make recommendations
Team player – need to work with others to get things done
Ability to assess new product development ideas and potential returns on investment
Your key responsibilities:
Day-to-day, you will help define the scope of analysis, prepare analytical information, and manage consistent practices and procedures. To do this effectively, you will actively seek out and work with others to achieve a shared understanding of the problems to be solved.
Deliver monthly, quarterly and annual analysis on fleet profile, performance utilisation, ROI etc. To do this you will be responsible for collecting fleet data and insight and holding in a central repository.
Agree and manage a common set of KPI's for monitoring performance, i.e. lost opportunities, capacity requirements, utilisation etc.
Delivers monthly reporting to provide insight for longer term demand/capacity planning and product development. This will support both product management and fleet management teams.
Using data modelling techniques identify problems and suggest solutions within the business.
The people you'll work with:
Global fleet team
Product Management
Regional fleet managers
Business Insight team
Pricing team
About Us
We're the people who use our big boxes to make a massive difference. We believe in the positive impact of power and the ability to control temperature. We believe what we do opens up opportunity and creates potential for individuals, communities, industries and societies over the world. We believe when we work together we can do anything. We believe in the power of our team. We're the people who keep the lights on. And we recruit the best talent, too.

Our four values help us get even better at what we do. It's the Aggreko way of working – we call it Always Orange.
Always Orange means:

Being dynamic: We're nimble and are always ready to react to an ever changing world.
Being expert: We know our stuff, we're great under pressure and we thrive in our busy, fast-paced, deadline-driven environment. We use our experience to make a difference. We know how to challenge and we have the courage of our convictions.
Being together: We play for Team Aggreko and value the expertise of everyone around us. We're accountable and we hold others to account.
Being innovative: We never miss an opportunity to learn, to look out, or to be better.
Aggreko is an equal opportunity employer. We are committed to providing an inclusive environment that allows each employee to be their best based upon their merit, talent and aspiration. We do not discriminate, and we abide by the laws in the locations in which we operate.
We can't find any similar jobs at the moment.