Service Delivery Analyst ( 12 month Fixed Term Contract)
Aggreko
Posted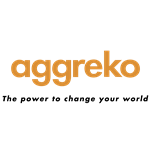 Full Time
Contact:

Recruitment Team
Reference:

JR04194
About Aggreko plc:
Around the world, people, businesses and countries are striving for a better future. A future that needs power and the right conditions to succeed. That's why at Aggreko, we work 'round the clock, making sure our customers get the electricity, heating and cooling they need, whenever they need it – all powered by our trademark passion, unrivalled international experience and local knowledge. From urban development to unique commercial projects and even humanitarian emergencies, we bring our expertise and equipment to any location, from the world's busiest cities to some of the most remote places on earth. Every project is different, so we listen first and design a system supported by our service anywhere, to any scale. Transforming the lives and livelihoods of individuals, organisations and communities across the globe.
Primary purpose:
The Service Delivery Analyst will act as the as the first point of contact between Aggreko Technology Services and business colleagues. Incident management and request fulfilment play a key part in this role.
Key responsibilities:
Hands-on 1st and some 2nd line support to a group wide customer base (>2000 users) within an SLA driven environment.
Provide telephone support for the wider team, balanced with additional duties, according to a schedule, as agreed with your line manager.
Administering Starters and Leavers processes as well as requests to other systems.
Setup, Configuration and Support of Standard Desktops, Laptops, Printers and Peripheral devices.
Support of Mobile Devices.
Facilitate User Access and Identity Management (Active Directory and business applications) activities and tasks.
Carry out basic systems administration for ERP/CRM/BI applications.
Installation of Operating Systems and Software Deployment via SCCM
Provide basic training and "how-to" knowledge sharing for business colleagues.
Use a collaborative approach to problem solving with team and other technical groups.
Work with 3rd parties and other resolver groups as authorised from time to time, to facilitate change and introduce new services.
Use good practice documentation skills including the ability to create SOP's.
Assist and maintain ATS global standards and policies.
Adhering to all security policies, ensuring compliance at all times
Indicative performance measures / Key interdependencies:
First time fix %
Incident Management duties including the qualification, prioritisation and management of IT service related issues, requests and questions.
Follow escalation and communication procedures.
Meet quality and audit standards for Service Delivery.
Contribute to creation and improvement of existing knowledge, procedural and standards documents.
High level of customer satisfaction (CSAT score)
Person Specification:
Education/Qualifications
ITIL accreditation would be an advantage
Degree qualification would be highly desirable
Relevant technical accreditations (e.g. MCDST)
Professional skills/experience
Experience of working in a 1st or 2nd level IT support role covering Active Directory, HP

Laptops/Desktops/Printers,

Windows 10, Citrix, MS Exchange, Office 365, SCCM, Mobile Device Management (Intune).
Excellent customer service skills.
Strong technical skills in key customer facing applications.
Strong communication, problem solving and multi-tasking skills.
Good team player willing to take ownership and responsibility.
Full clean driving license as well as flexibility to travel.
Process orientated.
Personal skills/experience
Strong interpersonal skills.
Customer Focus - understands the importance of customer needs, whether internal or external, focuses on responding to them and develops relationships.
Process driven.
Analytical mind.
Good Time Management skills and the ability to multi-task efficiently.
Strong Professional Personality.
Capable of withstanding

pressure.

Strong team player as well as being a self-achiever.
Task Completion – reliable, committed to completing tasks.
Resilience – persistent, positive and self-reliant.
Accountability – drives outcomes by taking personal responsibility.
Working together with others – relates to people, engages and builds relationships.
Follow Aggreko's core values – Be Dynamic, Be Expert, Be Together, Be Innovative.
What role is the successful candidate likely to be carrying out at present?
Service Desk Analyst / A technical role in a similar environment where they have a strong focus on customer service
About Us
We're the people who use our big boxes to make a massive difference. We believe in the positive impact of power and the ability to control temperature. We believe what we do opens up opportunity and creates potential for individuals, communities, industries and societies over the world. We believe when we work together we can do anything. We believe in the power of our team. We're the people who keep the lights on. And we recruit the best talent, too.

Our four values help us get even better at what we do. It's the Aggreko way of working – we call it Always Orange.
Always Orange means:

Being dynamic: We're nimble and are always ready to react to an ever changing world.
Being expert: We know our stuff, we're great under pressure and we thrive in our busy, fast-paced, deadline-driven environment. We use our experience to make a difference. We know how to challenge and we have the courage of our convictions.
Being together: We play for Team Aggreko and value the expertise of everyone around us. We're accountable and we hold others to account.
Being innovative: We never miss an opportunity to learn, to look out, or to be better.
Aggreko is an equal opportunity employer. We are committed to providing an inclusive environment that allows each employee to be their best based upon their merit, talent and aspiration. We do not discriminate, and we abide by the laws in the locations in which we operate.
We can't find any similar jobs at the moment.