Support Worker - Part Time
CrossReach
Posted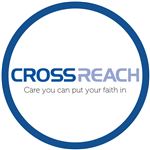 £19,378 to £19,625 per annum
Part Time
Contact:

Angelo Deponio
Reference:

support-worker-part-time-61
Apply for this position
Information
The people who use our services tell us we've changed their lives. Our employees tell us they're supported, enthusiastic and have opportunities to develop meaningful careers. We're looking for someone great to join our team.
Our staff have come from all walks of life; some have a faith and some don't. We don't want you to be a cog in a wheel. We want you to bring your skills and experience either from the care sector or gained elsewhere – we know they are transferrable. Your journey won't stop there though as, using the strengths of a large diverse organisation, we'll support you to develop new skills and qualifications and give you the opportunities to put them into practice.
We're all about the people we support. We want them to achieve the highest quality of life they can and you'll be more important in that than you know. You'll need to be able to discern the person behind the behaviour and be able to develop strong supportive relationships with colleagues. It would be desirable to have a full driving licence.
There's space to be creative and find ways to help the people who use our services achieve their goals so when you see a problem you'll need to have the heart to fix it.
Salary is pro rata of 38.5 hours per week.
Main Function
As a member of the staff team the Support Worker, working without direct supervision, will be responsible for meeting the support and care needs of the service users as determined in their care plan. He/she will be expected to deliver the highest professional standards of social care practice ensuring CrossReach's aims, objectives and quality standards are met and maintained.
Main Duties
SERVICE DELIVERY
1. To implement and uphold CrossReach's aims, objectives, policies.
2. To be able to work without direct supervision in the delivery of support services to service users.
3. To provide personal support and care to service users in a flexible way which meets their needs over a twenty four hour period.
4. To undertake sleepover duties as required to meet individual service users needs.
5. To undertake autonomously the role of key working to service users.
6. As a sole worker carry out relevant risk assessments in relation to service users' use of appliances and the security of the building.
7. Assist service users in their responsibilities with the maintenance of the safety of the dwelling.
8. Assist service users with their responsibilities for arranging minor repairs to and servicing of own domestic equipment and appliances.
9. Providing life skills training to service users to assist them in their responsibilities in maintaining the dwelling and curtilage in appropriate condition.
10. To participate in individual service users reviews and in the formulation of relevant support plans, reflecting the outcome of these reviews.
11. To work autonomously in drawing up and implementing service users support plans in order that maximum outcomes are achieved.
12. To support and promote the independence of service users with life tasks, such as domestic, hygiene and nutrition.
13. To support service users in the pursuit of work, leisure, education and employment opportunities.
14. To use initiative to assess situations and make appropriate decisions to support service users.
15. To ensure service users receive their maximum financial entitlement and that appropriate financial advice is made available.
16. Advise or assist the service user with personal budgeting and debt counselling.
17. Advise or assist the service user in dealing with benefit claims and other official correspondence.
18. To be directly responsible for assessing the changing needs of service users.
19. Without direct supervision, be responsible for maintaining accurate records as required by CrossReach's Policies & Procedures.
20. To liaise with relatives and friends of service users, where appropriate.
21. To make efficient use of the Service's range of resources.
22. To undertake without direct supervision all aspects of risk management.
23. To use initiative to ensure that all emergency systems are fully operational and to respond to any emergencies.
24. Without direct supervision, provide support and care which:-
24.1 promotes equality for all individual service users
24.2 promotes service users' choice
24.3 promotes social inclusion for service users
24.4 promotes the protection of individuals from all forms of abuse
24.5 promotes sound management of aggressive and abusive behaviour
24.6 promotes communication with service users where there are communication difficulties
24.7 supports service users when they are distressed
24.8 enables service users to make use of available services and information
24.9 contributes to the health, safety and security of individuals and their environment
24.10 promotes the well being of all service users within a professional Christian framework in a sensitive caring manner affording them dignity and respect.
QUALITY ASSURANCE
1. To participate in evaluations of the Service provision, ensuring that the highest standards of care are implemented and achieved.
2. To share responsibility for the quality of care, having particular regard to:-
2.1 values of confidentiality, integrity and impartiality which govern the discharge of duties and responsibilities of members of staff
2.2 the worth, rights and responsibilities of the individual
2.3 the promotion of independent choice
2.4 the protection of people who cannot protect themselves
2.5 the promotion of equality of opportunity
2.6 maintaining and improving practice standards
2.7 supporting other staff, volunteers and befrienders
2.8 the achieving of objectives 2.9 responding to service users' comments and opinions
PLANNING AND DEVELOPMENT
1. To contribute appropriately in determining the Service's future aims and objectives.
2. To assist in the evaluation of the Service's performance in line with CrossReach's Quality Standards.
PROFESSIONAL DEVELOPMENT
1. To be aware of current developments in the social care field.
2. To attend appropriate meetings, training courses and seminars.
3. To maintain a personal development portfolio.
LIAISON
To maintain close working relationships with all relevant professionals involved in the care of service users.
GENERAL
The post holder will be expected to undertake other relevant and reasonable duties as required by senior management.
Have respect for all aspects of Christian worship.
Facilitate service users to attend Christian worship (or worship of choice).
Qualifications
Ideally, the post holder will possess an SVQ Level 3 qualification.
Personal
As we do our work in Christ's name you must be respectful of our Christian Ethos and be able to work within it.
This post requires you to be a member of the Protecting Vulnerable Groups (PVG) Scheme and undertake the necessary vetting checks.
This post requires you to be registered with SSSC and it is your professional responsibility to ensure that you meet the standards & criteria for registration.
Skills and Abilities
Previous experience in the caring field would be an advantage.
The postholder must possess basic computer literacy skills including use of Microsoft Office and the internet for completing mandatory e-learning courses.
Apply for this position
We can't find any similar jobs at the moment.