Sustainability and Climate Change Officer - EAL05836
East Lothian Council
Posted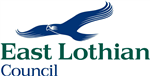 £32,410 to £36,516 per annum
Grade 9
Full Time
Contact:

Please see description
Reference:

EAL05836
Vacancy Information
It is East Lothian Council's policy that successful applicants will be placed on the first point of the salary scale.
Days and Hours of Work:
Monday-Friday, 09.00-17.00
To start asap
A new and exciting opportunity has arisen within the  Planning Policy Team and we are looking for a highly motivated individual who can help in the development and implementation of our Climate Change Strategy, including the review, monitoring and updating of key policies and procedures with a commitment to meeting the Scottish Government's net zero target by 2045 across the Council. This opportunity has come at such an exciting time with the changing legislative context, the Scottish Government's Climate Change Plan Update and the upcoming Local Heat and Energy Efficiency Strategy.
Job Details
To assist the Council in championing, developing and implementing the Council's sustainability and climate change policies and strategies and monitoring performance.
To promote and raise awareness of sustainable development, climate change and related environmental issues within the Council, its Community Planning partners and the wider community in East Lothian, supporting continuous improvement.
Please download the Job Outline/Person Specification (available under 'Job Attachments') for the full range of tasks and duties associated with this job.  You will need to refer to these in order to complete the application form.  You must ensure you meet every 'essential' criteria stated on the Person Specification to be considered for interview.

The 'East Lothian Way'– values and behaviours we expect our employees to demonstrate in their everyday work.  Should you be invited to interview, you may be asked questions based on these behaviours.  Please refer to the document via the link to familiarise yourself with them.
Job Requirements
Relevant Qualifications
Relevant degree in environmental / sustainable development studies / public policy development or equivalent and able to demonstrate equivalent knowledge, skills and competences gained through relevant experience.
Additional Information
For additional East Lothian Council employment information please click on the following link:
www.eastlothian.gov.uk/nonteachinginfo
If you have any difficulties creating an account on MyJobScotland or applying for this post please contact the MyJobScotland support team via this link https://www.myjobscotland.gov.uk/contact-us.
If you require further information about this vacancy, please call 01620 827868, or email us on recruitment@eastlothian.gov.uk
Please note: we do not accept CV's. There is no function to allow you to upload a CV to MyJobScotland and we do not accept CV's by post or email. All our vacancies must be applied for by completing the on-line application form.
We can't find any similar jobs at the moment.