Area Manager (Western Isles & Skye)
Mowi Scotland
Posted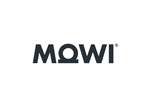 Full Time
Contact:

Human Resources
Reference:

192024
About the Job
Working with the world's leading salmon aquaculture company, the Area Manager will report to the Regional Manager (Western Isles & Skye) and will have our Skye sites at the heart of their responsibility; the role will provide mentoring and development of our people, production and biology. The successful candidate will strive for continuous improvement and will support each site to maximise efficiencies of resources within the region and promote excellent fish health and welfare practices. Throughout 2021 and 2022 the production cluster on Skye will receive new 160m pens and farming technology improvements that are aligned with Mowi's innovation and development goals.
Ideal candidates
We are seeking an exceptional aquaculture professional with strong leadership and people development skills, as well as technical experience and a good understanding of modern farming practices. As a minimum, applicants should have a bachelor degree in biology or aquaculture and have an exceptional career history in aquaculture companies (preferably salmonids).
You should also have a sound understanding of budgeting and biological planning and will support the Regional Manager to deliver budgets for your region, focussing on control and cost of production.
We invite candidates with aquaculture management experience to apply. You will share Mowi's passion for the most sustainable fish culture methods and will understand the concept of social license and our role within West Coast Communities.
What does Mowi offer?
In return, you will be part of a team in an innovative and growing food sector offering:
Attractive salary
Performance related bonus
Pension
Life Assurance
Enhanced annual leave
Company Car or Car Allowance
Relocation package available for the right candidate
Accommodation support
We welcome enquiries from everyone and value diversity in our workforce. To apply for this vacancy, you must be eligible to work in the UK.
To apply for this vacancy please upload your cover letter and CV to www.mowi.com/vacancies by 15th August 2021. Interested candidates can speak in confidence directly to Kris Laird, Regional Area Manager Mowi Scotland on 07827 926 251.
About Mowi
Mowi is the world's largest producer of Atlantic salmon. Mowi in Scotland employs a workforce of over 1,400 who together grow, process and sell the UK's number one food export. Our farming operations are based in Fort William and the company prides itself in being a major employer of skilled people, who strive to produce high quality, healthy and nutritious seafood in the most sustainable way. We are proud of our heritage in the Scottish Highlands and Islands and the support we have from local communities and our dedicated workforce.
We can't find any similar jobs at the moment.