Power Maintenance Engineer
ALVANCE British Aluminium
Posted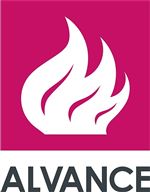 Full Time
Permanent
Contact:

HR
The main purpose of the Power Maintenance Engineer is to assist the site's electrical engineering team with the safe operation and maintenance of the smelter's electrical distribution system, in line with company directives (Hazardous Energy Control, Electrical Safety, Arc Flash etc.), national standards and legislation.
Key Accountabilities Include:
· Completing the power maintenance team planning and scheduling activities.
· Completing the power maintenance team compliance monitoring activities.
· Review and update the existing site maintenance routines, to ensure alignment with relevant RCM practices.
· Assist in developing and maintaining the safe operation and maintenance systems/procedures for the smelters HV and LV voltage electrical distribution system.
· All operational switching, controlling and supervising work on the sites HV and LV networks. As well as being part of the power team on-call rota.
· Ensuring the above meet the requirements of company directives, UK legislation and the company insurers & that best practice is understood by the various departments affected by these changes.
· Implementation of change is done with the consent of the various stakeholders, also by using external resources.
· Manage a wide range of electrically biased power and hydro department engineering minor modification projects and improvements.
· Assistance with the development and updating of internal electrically orientated engineering standards ensuring best practices are implemented and standards comply with legislation changes
· Assistance with the introduction of improved standards to existing equipment, ensuring documentation such as drawings are updated and readily accessible by the relevant personnel
· Engineering Support for the Operations, and Maintenance Technical departments
· Assist in the development, implementation and updating of company directives such as: Hazardous energy control, Arc Flash analysis etc.
The successful candidate will have:
Degree qualification in Electrical Engineer or Level 3 electrical engineering qualification and significant experience. (Incorporated status desirable)
Knowledge of HV systems, Power Generation and Conversion would be advantageous
Experience of Microsoft Dynamics (or other CMMS software) and high competence in Microsoft products
A continuous improvement mindset, strong communication and influencing skills, team focus and analytical skills.
Experience of COMAH, HAZOP studies & lean six sigma is desirable
The closing date for this position is Friday 30th July, applications must be sent with a current CV and Personal Statement.
We can't find any similar jobs at the moment.