HR People and Culture Manager
Langstane Housing Association
Posted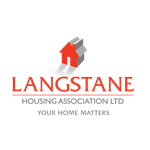 £42,120 to £47,322 per annum
Employer pension contribution
Full Time
Permanent
Contact:

Hayleigh Lawson
Who are we?
Langstane Housing Association is a key provider of social housing in the North-East of Scotland with over 2,800 homes across Aberdeen City, Aberdeenshire and Moray. Our priority is ensuring our tenants live in good quality, safe homes.
This is an exciting time for us as we are restructuring to shape our future and deliver our strategic ambitions. This involves investment in ICT, our staffing structure and our company culture. Are you willing to take on a challenge and join us?
What is the role?
The role of the HR People and Culture Manager is a pivotal one in managing the transition to a new way of working and supporting the development and maintenance of a creative, caring and ambitious culture within the Association.
It involves working collaboratively with Senior Management and Middle Management teams to create, develop and deliver the People Strategy, HR policies and processes in alignment with the strategic objectives and priorities of Langstane's Business Plan.
You will actively drive the employee experience, increasing engagement and performance.
You can work strategically to embed cutting edge people practices which are aligned with, or enhance, Langstane's core values.
You operate as the HR expert to advise, guide and support managers in providing a high level of people management and development support across the business.
You recognise the strategic importance of People and Culture in the Association's ability to meet business strategy and objectives by working with and influencing senior leaders and stakeholders to deliver positive outcomes.
You will drive the implementation of a new HR information system and its integration with other corporate systems.
You are responsible for keeping up to date with HR developments, legislation and best practice and communicating these appropriately.
Who are you?
What is it in a candidate that really matters to us? It matters that you have a positive mindset, are great at what you do and that you put in the hard work. Obviously, as we have a passion for making a difference to people's lives, it matters you care as much as we do.
So, if you meet the criteria specified, want a job where no two days are the same, can influence positive change and like to be part of a progressive organisation that cares, we'd love to hear from you. Langstane offers a competitive salary and a wide range of benefits including 37 days annual leave (including public holidays) and a flexi-time system. We are currently implementing agile working practices.
Applications
Applications can be downloaded and completed electronically on our website - www.langstane-ha.co.uk.
Alternatively, please contact the recruitment line on 01224 423178, or e-mail recruitment@langstane-ha.co.uk for an application pack.
Closing Date
Closing date for applications is Friday 6th August 2021 and interviews will be held week commencing 23rd August 2021. No agencies.
We can't find any similar jobs at the moment.