Graduate Quantity Surveyor/Quantity Surveyor/Chartered Quantity Surveyor - ORK04854
Orkney Islands Council
Posted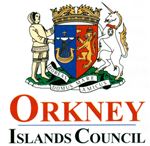 £24,600 to £34,965 per annum
G735
Full Time
Contact:

Please see description
Reference:

ORK04854
Advert
DEVELOPMENT AND INFRASTRUCTURE
Property Services – Projects
Graduate Quantity Surveyor/Quantity Surveyor/Chartered Quantity Surveyor
35 hours per week
Permanent
£26,865 - £29,474 / £29,857 - £32,850 / £33,343 - £37,230 (including Distant Islands Allowance) Career progression grade from G7 to G9 depending on qualifications and experience.
We are looking for a Quantity Surveyor to join an established Projects team within Development and Infrastructure.
The post is a career graded post commencing at G7 with the opportunity to progress to G9 once the relevant qualifications, knowledge and experience has been obtained.
However, if you already have the qualifications and experience to meet G8 or G9 then this is where the successful candidate may be placed.
Our workload currently covers Quantity Surveying duties and contract management for our new build, refurbishment and maintenance programmes.
You should be able to demonstrate the full range of professional duties associated with quantity surveying, with a good understanding of construction detailing, materials specification, contract administration and project management, together with an understanding of contract issues and CDM Regulations.
You should hold a Degree or SCQF level 9 Qualification in Quantity Surveying or equivalent.
You should be able to travel efficiently and effectively between various work locations within Orkney to meet the operational requirements of the Service.
This post is subject Basic Disclosure Scotland clearance.
Prospective applicants are invited to discuss the post by contacting Ian Rushbrook, Capital Programme Manager, e-mail ian.rushbrook@orkney.gov.uk telephone 01856 873535. 
Closing date: Sunday 8 August 2021.
Please note that interview expenses are not payable for this post.
We can't find any similar jobs at the moment.