Social Care Assistant (various contracts available) - MOR05941
The Moray Council
Posted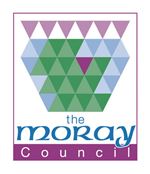 £18,220.28 to £19,605.56 per annum
SJC Grade 3 (37 hrs)
Full Time
Contact:

Please see description
Reference:

MOR05941
Job Description
Working as a member of Care at Home without direct supervision in service user's homes to provide support including personal care and domestic service. Support will be delivered in accordance with an agreed service plan based on a person centred/rehabilitation approach. The aim of the post is to support frail elderly, physically disabled and vulnerable people in their own home to enable them to maintain their ability to live independently within their community.
Requirements
To support service users to accomplish those tasks relating to their independence and maintenance of personal care, physical health and mobility within their homes.
To provide domestic support.
To assist service users to maintain good standards of nutrition.
To work as a member of Home Care maintaining contact with others and attending meetings and training as required.
To maintain the Health and Safety of yourself and others whilst providing support.
Use Technology as directed by the Management Team.
                                        
The Individual
Awareness of social, emotional and physical needs of frail, disabled and vulnerable people.
Good standard of literacy in order to record information accurately.
Requirement to register with SSSC within the first 6 months of employment. 
Ability to work unsupervised and use own initiative.
Ability to be flexible in relation to working hours.
Active listening and verbal communication skills for effective interaction with service users and staff at all levels.
Positive attitude and ability to respect needs of service users.
You will be expected to travel efficiently and effectively between various work locations within Moray to meet the operational requirements of the Service. Due to the rural nature of Moray this is normally undertaken by use of a car.
Good verbal communicational skills.
Appreciation, acceptance of and a commitment to the importance of confidentiality.
Must be physically able to undertake a range of movements when carrying out personal care and domestic tasks.
Must be able to handle equipment/people in accordance with moving and handling regulations.
Flexibility to meet the needs and demands of the service.
Please note access to your own vehicle is essential for this post.
Applicants who have applied within the last 12 months need not apply.
Closing Date: 3 August  2021
Starting Salary: £18,220 to £19,605.56 (pro rata)
£9.47 per hour, plus enhanced rate of £12.62 per hour after 8pm Monday to Friday and all day at Weekends.
All Social Care Assistants are provided with a Moray wide contract
Social Care Assistants work 6.5 hour shifts per day. Shift working hours are 7am to 1.30pm and 4pm to 10.30pm.
Depending on availability in each area typical contracts are relief, 13 hours a month, 6.5 hours per week, 13 hours per week, 19.5 hours per week, 26 hours per week & 32.5 hours per week.
Face to face interviews take place the week beginning 9 & 11 August  2021, this will also include a short computer exercise and written questions.
For further information, please contact Donna Wilson on Tel: 07971 139 675
We can't find any similar jobs at the moment.