Cleaning Assistant, Allan's Primary School (Part Time, Term Time) - STR04935
Stirling Council
Posted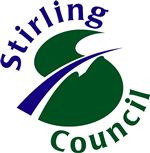 £4,901 per annum
Grade 1
Part Time
Contact:

Please see description
Reference:

STR04935
Job Description
An exciting opportunity has arisen at Facilities Management, Stirling Council for a cleaning assistant at Allan's Primary School, Stirling. The post will involve providing 11 hours per week professional cleaning service on a 41 week, term time basis between the hours of 3.30pm – 5.40pm Monday to Friday, paid at Stirling Council Grade 1.
Applicants should be capable of lifting heavy items, using cleaning machinery including electric buffing machines, scrubber dryers and vacuum cleaners. Be able to clean surfaces to head height and prepared to work alone. Personal protective equipment, cleaning consumables and training will be provided.

Requirements
The successful candidate will be required to be a member of the Protecting Vulnerable Groups Scheme (PVG) for Children. If your application is progressed after the interview, you will be asked to complete the form and have your details verified.
We can't find any similar jobs at the moment.