Catering Supervisor - Bridge of Allan Primary School - STR04956
Stirling Council
Posted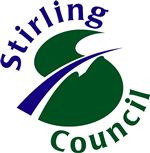 £15,735 to £16,711 per annum
Grade 6
Part Time
Contact:

Please see description
Reference:

STR04956
Job Description
A vacancy has occurred for a Catering Supervisor who is motivated, interested and takes pride in ensuring that a high standard of food preparation and service is maintained. Supervisory experience with 3 years experience of good quality cooking and presentation skills is a minimum requirement. A REHIS Intermediate Food Hygiene qualification is desirable, with Elementary Food Hygiene an essential requirement. To be responsible for all activities in the kitchen, relating to food production ensuring compliance with the Food Safety Act, Health & Safety at Work Act and subsequent legislation, and being able to meet the demands of the Service supplied to our customers.
This post is Graded at Grade 6 due to a restructure of the service, if this does not get approval it will be raised to a Grade 7 with a corresponding salary of £17178 to £18766 as you will be supplying food on a transport basis to another school.
If you've got the right skills for the job we want to hear from you. We encourage applications from the right candidates regardless of age, disability, gender identity, sexual orientation, religion, belief or race.

Requirements
The successful candidate will be required to be a member of the Protecting Vulnerable Groups Scheme (PVG) for Children. If your application is progressed after the interview, you will be invited to complete the form and have your details verified.
We can't find any similar jobs at the moment.