Project Manager - Global Supply - Digital & Technology
Diageo
Posted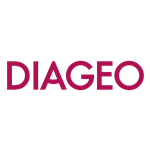 Full Time
Contact:

Human Resources
Reference:

JR1049986
Job Description :
About us
From Arthur Guinness to Johnnie Walker, our business was founded on people of great character, and in 250 years, nothing's changed. We're the world's leading premium alcohol company. Our brands are industry icons. And our success is thanks to the strength of our people, in every role. It's why we trust them with our legacy. And it's why we reward them with the career-defining opportunities that they deserve.
Our ambition is to create the best performing, most trusted and respected Consumer Products Company in the world. To achieve these, we need the world's very best people.
Feel inspired? Then this may be the opportunity for you.
About the function
Diageo Digital & Technology (D&T) is a multi-functional, digital delivery function established to liberate and equip markets to deliver Diageo's Strategic Priorities.
D&T plays a critical role in enabling Diageo's digital agenda through delivering strategic priorities in many areas, including E-Commerce, Digital Marketing, Demand Sensing and Manufacturing Optimisation.
About the role
This Project Manager role sits within D&T, Global Supply which is embarking on an exciting journey of digitalization to deliver a massive agenda for Diageo. The projects in scope for 2021 and beyond cover Supply Chain, Procurement, Production and Quality while delivering a broad range of technologies, many of which are leading edge. Projects can sit within one of the Supply Product areas which include; Plan, Make, Move, Source, Technology and Sustainability. These projects will test and challenge the project manager in all the right ways allowing them to grow and develop over the coming years.
About you
We are looking for an exceptional project leader with an Agile mindset to join our Supply Product Line as a project manager. The project manager in this role will deliver some of the strategic priorities mentioned above. They will have overall responsibility for successful project delivery including initiation, planning, design, execution, monitoring, controlling and closure. Key skills such as stakeholder management, influencing and communication will be essential to success in this role.
This role will lead the delivery of medium and high complexity projects within the Supply area.
Examples of projects you would be delivering include:
Physical robotics, Virtual robotics, Software-As-A-Solution

SAP deployments, Graphic Visualisations, Transport Management, Planning, Production automation

Efficiencies in markets, Distillation improvements, Proof of concept

New offices, Laboratory efficiencies, Procurement services to Global suppliers Manufacturing Cyber Operational Controls, Advanced analytics

Artwork improvements
To be successful in this role it would be helpful to have experience in SAP and one or more of the following: SAAS, Supply Applications, Cyber Security, End User Impacting Technologies, Networks, Production automation, Procurement processes/systems.
Leadership Responsibilities & capabilities
Lead the project team through great planning, organisation and communication.

Create collaboration across team members and stakeholders, hold project team members to account.

Anticipate project risks and issues working with your team and stakeholders. Solve problems as they arise, escalating risks and issues that cannot be managed at project level.

Own end to end project delivery, lead the team to deliver against the plan and timelines. Delivery methodology could be through the AGILE or Waterfall (Traditional).

Accountable for a project with rigorous governance. Establish a clear & robust governance model, use project governance to drive decisions & outcomes.

Confirm and deliver the business outcomes, working collaboratively with your team and stakeholders.

Work with stakeholders to manage change ensuring project benefits are delivered.
Top Accountabilities
1. Plan, Organise & Communicate: Develop and manage project timeline and schedule. Proactively anticipate impacts of the current and future project phases. Translate project plans into business speak ensuring clear communication with stakeholders.

2. Risk, Issue & Dependency Management: Anticipate risks and issues, use problem solving and collaboration skills to mitigate risks and resolve issues. Work with stakeholder groups to identify dependencies bringing risks issues into your project. Communicate risks and issues clearly to stakeholders at all levels (where appropriate).

3. Financial Management: Project manager is accountable for end to end project financial planning and management. Quarterly spend must be confirmed against business outcomes. Monthly financial management processes must be followed.

4. Own end to end project delivery: Inspire and lead the team to deliver against the plan and timelines. Create collaboration across diverse team members with different individual styles and backgrounds. Hold project team and stakeholders to account, having difficult and constructive conversations where they are required. Influence where needed to move the project forward.

5. Accountable for a project with rigorous governance: Establish at the outset a clear & robust project governance model. Use the project governance to drive decisions, outcomes, engagement and management of stakeholders. Follow the Diageo PACE methodology and work with Delivery Partners including data privacy, IM&S, EA & COEs to ensure project compliance in these high-risk areas.

6. Deliver business outcomes: Ensure stakeholders are engaged behind the project outcome. The team and stakeholders understand the agenda and are clear on what they need to do to deliver against it. Be resilient and resourceful, solve problems as they arise.

7. Manage Change: Understand the wider impact of project and change implementation. Gain buy in and sponsorship at the correct level to support product implementation. Collaborate with stakeholders to ensure there is an awareness of the need for change, desire to support the change, knowledge and ability to adopt the change and deliver the project benefits.

8. Vendor Management: Work with one or more vendors to develop and deliver project solutions, ensure adherence to Diageo compliance standards.

9. Resource Management: You will have a team to manage and direct. You will need to be capable and driven to plan, monitor and direct the team. These will range from Technical resources, Business resources, Vendor Resources, Internal Diageo groups and Governance
Qualifications and Experience Required
2+ years in project delivery experience
Experience in one or more of the following technologies:
SAP, SAAS, Applications, Cyber Security, End User Impacting Technologies, Networks, Production automation, Visualizations.

Supply chain experience

Knowledge of supply chains, procurement, processes and systems, a demonstrable interest and exposure to Supply.

Skills in: Stakeholder Management, Influencing, Communication, Negotiation, Financial Management, Risk & Issue Management, Planning, Critical Thinking, Coaching and Leadership, Vendor Management, Conflict Management, Resource Management. Exposure to project delivery methodologies such as Agile or Waterfall.

Key Competencies: Communication, Problem Solving, Coaching, Delivery Focus, Customer Focus, Influencing, Collaboration, Critical Thinking & Analysis, Stakeholder management, Continuous Improvement, Team management and control
Diversity statement
Celebrating our inclusive and diverse culture is core to Diageo's purpose of "celebrating life every day everywhere". This purpose is, in itself, inclusive in nature, as it values everybody irrespective of background, disability, religion, gender identity, sexuality or ethnicity.
We know that for our business to thrive and for Diageo to realize its ambition, we depend on having diverse talent with a range of backgrounds, skills and capabilities in each of the 180 countries in which we operate and to reflect our broad consumer base. We view diversity as one of the key enablers that helps our business to grow and our values, purpose and standards set the conditions for us to respect the unique contribution each person brings.
Flexibility is key to success in our business and many of our staff work flexibly in many different ways, including part-time, compressed hours, flexible location. Please talk to us about what flexibility means to you and don't let anything stop you from applying.
Character Is Everything
Worker Type :
Regular
Primary Location:
Dundas House
Additional Locations :
Job Posting Start Date :
2021-07-20-07:00