State customer marketing Executive - Retail
Diageo
Posted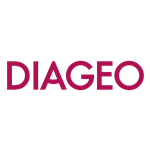 Full Time
Contact:

Human Resources
Reference:

JR1050041
Job Description :
Position Name: State Customer Marketing Executive
Level: 6A , Assistant Manager
Reports to: State Customer Marketing Manager
PURPOSE OF THE ROLE: The role looks at supporting the SCMM in delivering the NSV and market share objectives.
The role is responsible for execution of customer marketing plans at an outlet level as per the defined goal involving various aspects of ensuring effective brand communication, accurate M&E, running promotion schemes, promotor/vendor management, capability building and managing all documentation to ensure smooth implementation of the plan
TYPICAL ROLE REQUIREMENTS
Qualification:
MBA in Sales and Marketing
Experience:
• 2-4 years' experience in FMCG / Alco-Bev sales
Knowledge & skills:
• Planning, execution and review • Analytical & reasoning skills • Communication & negotiation skills • ROI Orientation •Vendor Management
Best suited for someone who
• Believes in perfection when it comes to execution • Inclination to spend majority of time in the market • Good at networking
© Diageo India Highly Confidential
AREAS OF RESPONSIBILITY
1
Outlet management
• Conduct market recee with Sales team to evaluate and finalize the outlets • Ensure installations and its maintenance and upkeep at vendor outlets as well as acknowledgement and clearance of the bills as per PO • Finalize beat as per switch Promotion Plan for outlet mapping and ensure deployment of promotional elements and gifts at outlets as per Activity calendar • Work towards development and innovations in Signage Elements example racks / main shop signage/ gondolas etc • Collate and update TSEs & TLs monthly Scores in online & offline Portal • Prepare and supervise contracts for rental outlets and get their approval through the legal team • Ensure accurate documentation, supervision and monitoring of challans, in & out stock register, bills, POs, GRAs, PR and attendance of the sales team • Plan and execute POSMs, Display Units, shelf shares for branding and merchandising as per contract and get required sign -off for PO payments
2
Brand communication and visibility
• Help SCMM develop brand communication options at various channels as per brand imperatives • Co-ordinate with vendors to oversee execution of signage in the state. • Execute agrees visibility strategy and track and monitor visibility execution • Responsible for the choice of outlets for implementation along with the Sales team. • Use outlets as media vehicle to drive seamless route to consumer effectiveness by building brand visibility, imagery, creating demand through consumer winning activations and leveraging USL portfolio for effective sell-in & sell-out.
3
Budget
• Coordinate with the manpower agency for various activities eg. claim settlement etc. • Ensure accurate spend of budgets at the state level.
4
Analytics
• Monitor and report performance to the Customer Marketing Manager and support in defining actionable learning for improvement. • Provide feedback to the regional marketing team and sale team for improvement based on the competitor analysis and performance wrt the plan
5
Train promoters for optimum performance
© Diageo India Highly Confidential
• Responsible for training and development of the third party execution force through on the job training & scheduled training calendar in co-ordination with Regional/National Trade marketing • Induct and train the promoters as per incentive schemes • Ensure the sales team is aligned to the marketing activity and standards through regular communication and formal meetings.
Worker Type :
Regular
Primary Location:
Pune
Additional Locations :
Job Posting Start Date :
2021-07-20-07:00
We can't find any similar jobs at the moment.