Brand Marketing Manager - Remote/Flexible
Crieff Hydro Family of Hotels
Posted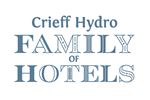 Up to £40,000 per annum
Benefits and pension
Full Time
Permanent
Contact:

Debbie Neate
Our aim is to be Scotland's leading resort and hotel brand. And your role is to make it happen through brand management and planning, here's a little insight into your new role:
You'll work across all eight hotels within the Crieff Hydro Family of Hotels - including three in the Glencoe area - and be responsible for owning the over-arching brand values the look, feel and key messaging of all branded family marketing campaigns. You'll ensure they compliment the individual hotel brand guidelines.
You'll make sure the family messaging is relevant to the individual hotels and evidenced throughout their content too.
You'll oversee the brand guidelines, be a custodian of them and support the hotel teams when they need help in interpreting them.
You'll oversee and manage the PR calendar with our PR partners Tigerbond. Making sure key brand stories are distributed to raise awareness of the family brand and of the individual hotels. You'll promote these success stories online and through social media too.
Maintaining our strong social media presence will also be a pivotal part of your role. Supporting the social response team on forward planning, initiatives, scheduling, tone of voice and asset selection will all fall under your remit.
People buy from images and less from words, so sourcing the right partners for asset creation, briefing them on the photography/video style, cataloguing and updating the rest of the team and partners is all part of this role.
You'll bring the brand to life across the websites and through digital marketing. Your day-to-day role will not necessarily include website updates but you'll mentor and support the rest of the marketing team to make sure the messaging, tone of voice, images selected and customer journey is all on brand.
There will be times when you have to write blog content, so you'll have a little flair for writing and enjoy doing it. You'll enjoy briefing third parties that will help us with blog content.
What you put in you'll need to understand the outputs. We need a superstar who isn't turned off by Excel but flourishes in the results and uses these results to educate hotel teams and make more recommendations.

We recruit for personality and can develop your experience.
This won't be your first marketing role. You will have experience in brand management, briefing, digital marketing practices, managing agencies and content creation but you don't need to be a know it all.
You love writing content and briefing creative and you're happy to adapt your content style into the Crieff Hydro Family of Hotels tone of voice.
Your approach is mostly a customer first approach, you're comfortable looking at what data is telling you about customer trends and putting ideas in place to match those trends whilst upholding the family brand values.
You want to learn, develop and try new things. We can help you with your desire to know more.

It would be helpful if you did have experience within hospitality or tourism but it's not the end of the world if you don't, we'd be delighted to share with you the nuances of running a hospitality business. Having experience in brand development and brand management is a must.
You'll enjoy the challenge of educating and mentoring your hospitality family on the brand values and tone of voice and how they can use them within the operation.
You will be juggling multiple projects at once, so being organised is important.
How you know you're doing a great job:
Through the financial performance of the business.
In the growth in PR reach and number of pieces of PR coverage achieved.
Through social media reach and engagement.
Through guest feedback scores as reported through our guest feedback tool ReviewPro. Measured by the individual hotel's GRI score and post-stay guest feedback.
Through the performance of all the individual hotel websites including traffic, conversion, bookings and revenue.
What you'll get in return:
Up to 50% off food in all of our restaurants. We'll offer you discounted drinks too as long as you are eating.
Looking to celebrate in style? We'd love you to host your wedding, birthday or family reunion with us and offer a discount from function space, food and beverage too.
Discounted hotel stays so you can explore Scotland at your leisure
Discounted leisure membership for you, your partner and children – the longer you stay with us, the bigger the discount
Half price Action Glen activities at for you, your partner, children and 3 friends.
30% off retail from our boutiques, leisure clubs and more
Discounted childcare at BIG Country kids club based at Crieff Hydro
Location/Flexibility
The marketing team office is based at Crieff Hydro Resort, in Crieff but we are keen for our team to work remotely and happy to talk flexibility. You may need to join the team in Crieff or elsewhere for particular meetings or visiting any of our hotels to co-ordinate photo/video shoots.
We can't find any similar jobs at the moment.