Childcare Supervisor, Scone Kids Club, Robert Douglas Memorial School, Scone - PKC07622
Perth & Kinross Council
Posted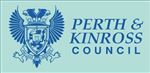 £2,709 to £3,002 per annum
TAS5
Part Time
Contact:

Please see description
Reference:

PKC07622
Job Description
Childcare Supervisor - PKC07622
£2,709 - £3,002 (5 Hours per week, Term-time only)
Scone Kids Club, Robert Douglas Memorial School, Scone
Do you like working with children and want to make a difference?
If so, an exciting opportunity has arisen for a Childcare Supervisor at Scone Kids Club Breakfast service. working in term-time.
This is an excellent opportunity to manage, develop and oversee the provision of high quality play experiences within the after school setting.  You will gain a wider range of skills, as the role involves managing the smooth day to day running of the services and the management of a small staff team.
As a Childcare Supervisor you will be responsible for the planning and organisation of the day to day operations of the service, providing flexible childcare to children primary 1 -14 years.  You will provide high quality care and a comprehensive range of appropriate stimulating and creative activities, for example arts and crafts, storytelling, den building, physical play and organising trips and outings appropriate to the needs and interests of the children in the service.
You will be expected to manage and work as a member of the team and wider school team, contributing to children's learning and development within a safe and inclusive environment, out-with school hours, in a registered childcare service.
A flexible approach to working conditions will be required to work; the contracted hours are 6.5 hours per week, term-time, between 07:50am - 9.00am.
This role could be undertaken as a second job with many other Early Years and Childcare Positions.
You will be required to register with the Scottish Social Services Council (SSSC) for Day Care of Children within 6 months of commencing employment and responsible for maintaining annual membership. Hold a childcare qualification with one of the following:
- SVQ Level 3 in Social Services (Children & Young People)
- HNC Childcare Early Education and Childcare
- SVQ Level 3 Playwork
- SVQ Level 3 Care Learning & Development
- NNEB.
In return we can offer you a range of employee benefits including the Local Government Pension. We can also offer training and development opportunities and invest in our staff and value their contribution.
The Individual
We are looking for an individual who can demonstrate experience within early learning or a childcare environment with a good knowledge of childcare and the relevant governing bodies (SSSC, Care Inspectorate).
The role is child focused which requires sensitivity, patience and compassion, along with a welcoming approach to generate a feeling of trust and safety for children and their family / carers.  A genuine interest in the development of children and their well-being is essential and the important qualities are kindness, sensitivity, respectfulness, and good manners, a sense of fun, as well as the ability to respect confidentiality at all times.
Supervisory skills are required for managing a team of professionals with excellent communication skills to motivate and engage with staff and children.
Excellent planning and organisation skills are also required with the ability to maintain registration and financial information and maintain effective working relationships with children, parents and carers and other professionals to ensure the effective delivery of services.
If you would like to share our ambition, commitment and drive to enhance the lives of children and young people within Perth and Kinross, then we would like to hear from you.
If you would like any more information regarding this vacancy, please contact Helen Roach, Area Co-ordinator or Susan Johnstone, Team Leader on childcare@pkc.gov.uk or visit www.pkc.gov.uk/KidsClubs
When completing your application for this post, please ensure you provide contact details (including e-mail addresses) for two referees. One should be your current or most recent employer.
Please APPLY ONLINE.  Facilities are available at all public libraries in Perth and Kinross.  If you have a disability and require reasonable adjustments, please call 01738 475555 to discuss.
As part of our safer recruitment measures, Perth & Kinross Council carries out rigorous checks on the right to work in the UK, qualifications, employment history, including references, and fitness to undertake the post.
A healthy work life balance is important to Perth & Kinross Council and we provide supportive management and flexible working arrangements to help you achieve a healthy work life balance. You will have access to training and support for continued professional development.
Some jobs may have been traditionally carried out predominately by one gender, but we would encourage you to apply if you meet the requirements, irrespective of your gender. 
Perth & Kinross Council welcomes applications from former armed forces personnel/reservists. Many of the skills picked up during your military career could be transferred directly into a role with local government.
Find out more about working for Perth & Kinross Council and living in one of the most scenic areas of Scotland here.