Team Manager (Permanent) - REN06200
Renfrewshire Council
Posted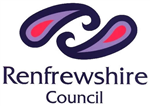 £39,930 to £43,653 per annum
Grade 10
Full Time
Contact:

Please see description
Reference:

REN06200
Advert
Based in Johnstone Town Hall, Ludovic Square, Johnstone.
You will manage one of a number of multi disciplinary locality teams comprising Social Workers, Occupational Therapists and para professionals within Renfrewshire and be a member of the adult services locality management team. The teams are located in high quality modern premises and operate in accordance with the Council's WORKSMART arrangements which promote mobile and flexible work practices.
Duties of the post include: ensuring a high quality of service delivery; working in partnership with other agencies and contributing to operational planning; providing supervision and workload management to qualified and unqualified staff; leading adult protection work; and chairing relevant meetings. You will be expected to record and monitor work using electronic case recording systems including SWIFT.
It is essential that you have experience of working in statutory services and of risk assessment; a sound knowledge of core legislation; the ability to build strong relationships with other professionals; communication and leadership skills with a positive, friendly manner; and IT skills.
Full training and support will be given to ensure that you are able to maintain the department's commitment to continuous improvement.
You must hold a BA (Hons) in Social Work/BSC in Occupational Therapy or equivalent and be registered with the Scottish Social Services Council or Health and Care Professions Council. Applications from Mental Health Officers and Practice Teachers are particularly welcomed. An additional allowance is payable to practicing MHO's.
If successful, you will be required to become a PVG Scheme Member. If you would like further information in relation to the Protection of Vulnerable Groups Scheme, please visit www.disclosurescotland.co.uk.
Closing Date - Wednesday 4 August 2021
We can't find any similar jobs at the moment.