Support for Learning Assistant Cowie Nursery - STR04963
Stirling Council
Posted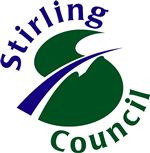 £7,979 to £8,213 per annum
Grade 4
Part Time
Contact:

Please see description
Reference:

STR04963
Job Description
A Support for Learning Assistant is required to work alongside Early Childhood Educators in the delivery of a high quality service for the children and families of Cowie Nursery.
You will be based in a supportive nursery environment, working as part of an Early Years team which is dedicated to supporting the learning of children in the 0-5 age range. You will play a key role in helping in the general supervision, safety, care and well-being of the child.

Requirements
The successful candidate will be required to be a member of the Protecting Vulnerable Groups Scheme (PVG) for Children. If your application is progressed after the interview, you will be invited to complete the form and have your details verified.
If you've got the right skills for the job we want to hear from you. We encourage applications from the right candidates regardless of age, disability, gender identity, sexual orientation, religion, belief or race.
We can't find any similar jobs at the moment.