Financial Accountant (Fixed Term Contract)
Aggreko
Posted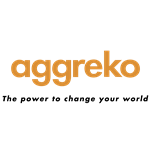 Full Time
Contact:

Recruitment Team
Reference:

JR04653
About Aggreko plc:
Around the world, people, businesses and countries are striving for a better future. A future that needs power and the right conditions to succeed. That's why at Aggreko, we work 'round the clock, making sure our customers get the electricity, heating and cooling they need, whenever they need it – all powered by our trademark passion, unrivalled international experience and local knowledge. From urban development to unique commercial projects and even humanitarian emergencies, we bring our expertise and equipment to any location, from the world's busiest cities to some of the most remote places on earth. Every project is different, so we listen first and design a system supported by our service anywhere, to any scale. Transforming the lives and livelihoods of individuals, organisations and communities across the globe.
Purpose:
Positions holders manage or perform work in general financial accounting activities of the organisation, including:
Financial transaction recording standards

•Control/reconciliation

of accounts and records.
Accounting reports/schedules for internal audiences (management reporting) and for external audiences (compliance reporting).
May include

administrative/transactional

accounting support work, such as ledger maintenance and data entry.

Accountability Level:
Management level positions managing/supervising experienced professionals who exercise latitude and independence in assignments. Focuses on policy and business plan implementation for short-term results (1 year or less). May set goals and objectives for team members for the achievement of operational/Job Family Group results. Manages projects and processes that are moderately complex with little oversight.

Key Responsibilities:
Analyses financial information detailing assets, liabilities, and capital, and assists in preparing balance sheet, profit and loss statement, and other reports to summarise current and projected company financial position
Implement accounting and accounting control procedures.
Responsible for the preparation of the balance sheets and intercompany accounting, ensuring compliance with group policies and deadlines.
Supervise the receipt, custody and disbursement of Company funds.

Responsible for the financial procedures that ensure the proper handling of all funds.
Support the operational business units with their internal audits.
Manage the month end timetable ensuring timely submission of monthly management accounts files and annual statutory accounts.
Prepare weekly cash-flow forecasting and reporting, monthly Financial AP/AR reporting and reviews AP/AR summary aging reports on a monthly basis ensuring timely issue resolution.
Analyse the financial and operational data to assist with financial, capital, and manpower planning.
Summarise significant monthly variances vs. forecast & budget and provide explanations of variances.
Monitor and analyse fleet life cycle costs to support pricing strategies and fleet investment decisions.
Monitor and analyse major repair costs, including comparisons to replacement costs, trends in age or run time, and actual vs. estimated costs.

Typical Experience:
University Degree
Professional accounting qualification e.g. CIMA / ACCA
About Us
We're the people who use our big boxes to make a massive difference. We believe in the positive impact of power and the ability to control temperature. We believe what we do opens up opportunity and creates potential for individuals, communities, industries and societies over the world. We believe when we work together we can do anything. We believe in the power of our team. We're the people who keep the lights on. And we recruit the best talent, too.

Our four values help us get even better at what we do. It's the Aggreko way of working – we call it Always Orange.
Always Orange means:

Being dynamic: We're nimble and are always ready to react to an ever changing world.
Being expert: We know our stuff, we're great under pressure and we thrive in our busy, fast-paced, deadline-driven environment. We use our experience to make a difference. We know how to challenge and we have the courage of our convictions.
Being together: We play for Team Aggreko and value the expertise of everyone around us. We're accountable and we hold others to account.
Being innovative: We never miss an opportunity to learn, to look out, or to be better.
Aggreko is an equal opportunity employer. We are committed to providing an inclusive environment that allows each employee to be their best based upon their merit, talent and aspiration. We do not discriminate, and we abide by the laws in the locations in which we operate.
We can't find any similar jobs at the moment.