Head Ghillie
Peter Graham Associates
Posted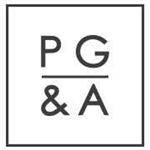 Full Time
Permanent
Contact:

Peter Graham & Associates
We are looking for an exceptional River Ghillie to lead our team on the 3 Brahan beats of the River Conon
This famous water is a timeshare beat run by committee on behalf of the Syndicate members
An understanding of Salmon Fishing Beat Management, an openness to diplomacy, a desire to
provide leadership and build relationships with neighbours is essential.
A full driving licence required and experience in using River Boats is essential.
Skill in driving a JCB type digger is advantageous and maintenance skills to strimmers, chainsaws,
huts, boats and the like is necessary.
Competitive salary and a house may be available to the right applicant
To apply click 'apply now'
We can't find any similar jobs at the moment.