Relief Security Assistant - EAL05823
East Lothian Council
Posted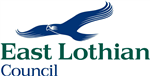 £9.74 per hour
Grade 4
Full Time
Contact:

Please see description
Reference:

EAL05823
Vacancy Information
It is East Lothian Council's policy that successful applicants will be appointed to the first point on the salary scale.
Rate of Pay (£9.74 per hour)
Working in various locations across East Lothian on an 'as and when required' basis covering shift times of 17:30-07:00 and 06:30-19:00 as necessary
Please note:
As this is a relief/casual post there are no guaranteed minimum number of hours in any week
Those applying for this role should be comfortable with lone working.
This post will predominantly cover periods of holiday and sickness and will include weekend working.
Job Details
To provide a comprehensive, high quality security service within East Lothian Council premises ensuring the safety of the premises, valuables and people. Preventing theft and damage, you will also be required to deal with emergencies as and when required.
Please download the attached Job Outline/Person Specification at the bottom of the page for the exact duties and tasks required of the post.
The East Lothian Way
The 'East Lothian Way'– values and behaviours we expect our employees to demonstrate in their everyday work.  Should you be invited to interview, you may be asked questions based on these behaviours.  Please refer to the document via the link to familiarise yourself with them
Job Requirements
Relevant Qualifications
A good standard of general education and able to demonstrate equivalent knowledge,
skills and competencies gained through previous experience.
Full current driving licence
As the duties of this role require you to effectively travel to successfully undertake the full remit of the role, you must hold a current driving licence and have access to a vehicle.*
(*Where a disability precludes you from obtaining a driving licence, ELC will take into account its responsibility to make reasonable adjustments to allow for your disability.)
Pre-employment checks
No Disclosure or PVG check is necessary for this post

Additional Information
For additional East Lothian Council employment information please click on the following link: www.eastlothian.gov.uk/nonteachinginfo

If you have any difficulties creating an account on MyJobScotland or applying for this post please contact the MyJobScotland support team via this link https://www.myjobscotland.gov.uk/contact-us.
If you require further information about this vacancy, please call 01620 827868, or email us on recruitment@eastlothian.gov.uk
Please note: we do not accept CV's. There is no function to allow you to upload a CV to MyJobScotland and we do not accept CV's by post or email.  All our vacancies must be applied for by completing the on-line application form
We can't find any similar jobs at the moment.