Community Living Assistant - CAS00272
Capability Scotland
Posted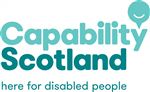 Part Time
Contact:

Please see description
Reference:

CAS00272
Variety is the spice of life – want a career where no two days are the same?
At Riccarton, we provide fun and meaningful activities for our customers to get involved in during the day. We pride ourselves in enhancing outcomes and life experiences and in our Hub, we focus on health and well-being as well as creating smiles. We're focused on making our customers' time at Riccarton all about them and offer tailored and bespoke support plans.
About the Role
If you are someone who is passionate about assisting others to live full and happy lives, we want to hear from you!
While experience is great, we are really looking for people with the right values. You should have excellent communication skills and be flexible and empathetic.
Working with Capability Scotland brings you lots of benefits:
£9.66 per hour exceeding the current Scottish Living Wage!
Fully paid, sector-leading learning and development
Fully funded SVQ placement – a qualification which is yours for life
Excellent annual leave of 32 days per year, increasing with service
Generous and enhanced pension schemes and family benefits
As a member of our autoenrollment pension scheme, £10,000 provided in the case of Death in Service
Flexible working is available
Access to Cycle to Work Scheme
Access to shopping discounts through the Perks At Work scheme
Free 24/7 employee assistance programme
Free PVG checks throughout your career.
Applying to Capability Scotland
Applying to work with us couldn't be simpler. Please visit our website. On our website we've got an application form that starts by pressing "Apply Now", and it works perfectly on your mobile phone if you prefer that. You can request any alternative formats of our application form by contacting careers@capability.scot (such as large print or braille). You'll then hear from us within three weeks of the noted closing date. We'll invite successful candidates to an interview so we can learn more about what makes each other tick, in a safe and secure way. You can keep a track of your application in your profile management settings.
A full job description of this role is available by clicking here: Community Living Assistant
For more information on this role, you can call Joanna on 0131-347-1078 using reference CS210604.
General Information
Capability Scotland is committed to providing services which embrace diversity and which promote equality of opportunity. We are happy to consider job-share applications.
Capability Scotland is committed to safeguarding and promoting the welfare of vulnerable people and conducts thorough pre-employment checks on all preferred candidates.
A copy of Capability Scotland's Equality and Diversity Policy is available upon request from the HR Team. 
We can't find any similar jobs at the moment.