Consultant in Psychiatry
NHS Scotland
Posted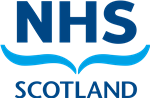 £84,984 to £112,925 per annum
Full Time
Contact:

Human Resources
Reference:

063643
Post: Consultant in Old Age Psychiatry (1 POST)
Base: Inverclyde Area (East)
This fulltime post (10PA) provides comprehensive psychiatric care for patients registered at GP practices within Greenock, Port Glasgow and Kilmacolm, essentially covering the Eastern portion of Inverclyde. The successful applicant would have outpatient and inpatient responsibilities for patients in this area.
There is an over 65 population of approximately 16,400. Inpatient beds are at the Larkfield Unit; part of Inverclyde Royal Hospital. Continuing Care beds are based at the Orchard View Unit on the grounds of Inverclyde Royal Hospital. There is an Old Age Psychiatry Liaison team in place with 3 nursing staff and a consultant. This team provides liaison cover to over 65 patients within Inverclyde Royal Hospital, and to local care home residents. Community team is based both at Inverclyde Royal and Crown House in Greenock. In total there are 3 full time Old Age Psychiatrists for the Inverclyde area.
Applicants must have full registration with the General Medical Council, a licence to practise and be eligible for inclusion in the GMC Specialist Register. Those trained in the UK should have evidence of higher Specialist Training leading to a CCT or eligibility for specialist registration (CESR) or be within six months of confirmed entry at the date of interview. Non UK applicants must demonstrate equivalent training.
£84,984 to £112,925 per annum
,
Greenock