Social Worker - ABC07503
Aberdeen City Council
Posted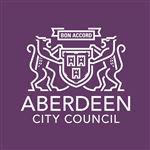 £34,189 to £39,057 per annum
G13
Full Time
Contact:

Please see description
Reference:

ABC07503
Job Description
"Before applying for this job, it is important that you read the Applicant Guidance by clicking on this link and the Job Profile attached. These explain the job role and the type of person we're looking for".
Location:  Various
Duration: Various
The Aberdeen City Health & Social Care Partnership (ACHSCP) are a caring partnership working together with our communities to enable people to achieve fulfilling and healthier lives. We are looking to invest in highly motivated individuals who can take us forward on our journey to embed our vision and support people in our communities to be independent and resilient. As part of our ongoing recruitment drive, we are looking for skilled workers with a social work background to embark upon an exciting journey within our service.
We have a range of social work roles across adult services, with permanent and fixed term positions available and we have opportunities in mental health, older adults and learning disabilities.
We value flexibility, adaptability & commitment. Successful candidates will join a team of individuals open to change & innovation as we strive to strengthen Social Work services in Aberdeen.
For more information please contact Louise Officer (looffficer@aberdeencity.gov.uk), or Tracey McMillan (tmcmillan@aberdeencity.gov.uk)
About the role:
To deliver a statutory social work service to promote and protect the welfare of vulnerable service users, their families and carers in need of care and/or protection.
Requirements
The post holder needs to hold as a minimum:
Professional Social Work qualification (ie DipSW, CQSW or equivalent)
SSSC Registration
PVG Membership for Regulated work with Children and/or Protected Adults or willingness to obtain prior to a formal offer of employment being made
Other requirements
Travel to work locations in the city
Responsibilities
The post holder will be expected to demonstrate skills and experience in:
Ability to relate to and work with a wide range of professionals, service users
and carers including frequent contact with distressed, angry or ill service users
Ability to manage risk
Ability to communicate effectively both verbally and in writing with a range of individuals including service users and other professionals
Interviewing and investigation skills
Assessment skills (including finance)
Ability to manage constant and often conflicting demands
Ability to make decisions and take responsibility for own practice, seeking advice and support as necessary
Commitment to providing high quality customer service
Ability to defuse potentially violent or otherwise risky situations
Counselling and support skills
Ability to use financial resources appropriately
The post holder will be expected to demonstrate an understanding of:
All statutory social work duties required by current legislation
Requirements of SSSC code of practice
The post holder will be expected to demonstrate commitment to:
Undertaking all relevant and mandatory training
Work in accordance with Adult, Child and Public Protection principles and procedures
Adhere to the requirements of the SSSC code of practice, council policy and procedures and health and safety policies and legislation
The Individual
Please see Job Profile for further details
Aberdeen City Council is an equal opportunities employer and we are committed to equality, diversity and inclusion.
Flexible Working
We are happy to talk flexible working and offer flexible working for most roles in the organisation meaning that many of our employees enjoy the freedom of choosing a working pattern that suits them as much as it suits the organisation.
Disability Confident
We are a Disability Confident Employer.  If you consider yourself to have a disability and think you may require a reasonable adjustment to be made for this part of the selection process, or would like further information in relation to reasonable adjustments, please contact AskHR@aberdeencity.gov.uk.
Armed Forces
We are a forces-friendly employer, have signed the Armed Forces Covenant and are a silver award recipient in the Defence Employer Recognition Scheme.  We have a specific email address for those in the forces, those who have left the forces, as well as their partners / spouses / families: armedforces@aberdeencity.gov.uk.  We are able to answer questions about jobs and our application / selection process, as well as about our employee support provisions.
Guaranteed Interview Scheme
We have a number of guaranteed interview schemes available to applicants who meet the minimum criteria for our roles and who:
have a disability
are care-experienced and aged 16-29
are aged 16-24 and live in Aberdeen City or have been to an Aberdeen City Council school and are applying for a Modern Apprenticeship (except Trades apprenticeships)
have done a Foundation Apprenticeship with Aberdeen City Council and are applying for any apprenticeships relevant to the area in which they did their Foundation Apprenticeship
are New Scots aged 16-24 and are applying for any apprenticeships
Further information can be found at https://www.aberdeencity.gov.uk/services/jobs"
We can't find any similar jobs at the moment.