Senior Sous Chef
Crieff Hydro Family of Hotels
Posted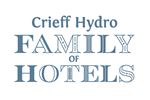 £30,000 per annum
Competitive Salary
Full Time
Contact:

Crieff Hydro Limited
One of the family...
The clue is in the name. We're a family business through and through – family owned, family run, with a warm family welcome for guests and team alike. Our seven hotels are unique and set in three stunning Scottish locations. Some are big, some are small and all offer good food & drink, great beds and a ton of outdoor and indoor things to do and a fun place to work.
The Isles of Glencoe Hotel
The Isles of Glencoe Hotel is in a spectacular spot. A place where our guests come to explore but also kick back and soak up our service, food, drink and spectacular views. Our team also know a thing or two about the area as they've scaled mountains, explored lochs and found some much-loved spots to explore.
About the role
You'll train and motivate our team of chefs - have an eye for quality, consistency and portion control. A great coach, mentor and communicator, you'll pass on your passion and knowledge of food to the team and be able to step up and lead the team in the Head Chef's absence.
You'll also build good relationships with the front of house team to make sure our guests get an exceptional customer experience.
What we need from you:
Sous Chef Experience – in similar 4 or 5 star setting
Leadership – a natural leader- we want happy, confident, motivated teams
Passion – an obvious enthusiasm for Scottish Food produce and menu development
Business Acumen – you'll understand GP and manage budgets
Standards – the serious bit…you'll have a good knowledge of Health and Safety
Creativity - we want you to bring your flair and individuality to the table
Team focus – there are no egos here, just hard-working people who love creating memorable experiences for every guest
Ideas and openness – we're up for doing things differently and will try (almost) everything once
Fun and easy to talk to – we're looking for personality, not a corporate clone
Flexibility – there's no problem you can't fix
What you'll get from us
The chance to work in a friendly, forward thinking company with investment as a priority.
Great benefits – including pension, and discounts on leisure membership, food and hotel stays
Live in accommodation may be available
Uniform – We'll provide full uniform
chef, leadership, health & safety
£24,000 to £25,000 per annum, Competitive Salary
,
Peebles
From £31,000 per annum
,
Glasgow