Programme Delivery Manager
BT
Posted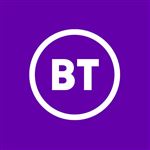 Full Time
Contact:

Human Resources
Reference:

163389
Our mission is to break down the barriers of today to release the potential of tomorrow. Join us today and release yours.
We've got big ambitions for our colleagues and the future of the organisation. These include our vision that inclusion and accessibility drive every conversation we have and every decision we make. We want our workforce to fully represent the communities and customers we serve, because a diverse business is a better business. We value every colleague, their diversity and the contribution that they make. When we say you're welcome at Openreach, we really mean it.
About this role
This role forms part of the Network capacity and uplift unit that builds and maintains the fibre network for our customer's, when they need it, across FTTC, FTTP and GFAST.
The post holder will be responsible for the replacement programme of NGA infrastructure to ensure our network currently serving ~15m customers is able to provide a reliable high-quality service for years to come.
We currently have ~90k FTTC cabinets served by ~6k exchange head ends that need to be managed and upgraded, these cabinets currently serve over 15m customers and span from the highlands and Islands of Scotland down to the tip of Cornwall
They will lead a small direct team of technical professionals with strong programme management and analytical capability, who will deliver a personal and high-quality service using integrated systems and real-time data. They will contribute to the wider vision of the Fibre and Network Delivery business under the leadership of the C&MP Principle
This contributes to our Openreach service ambition on available network capacity across our FTTX Network, ensuring that our network is performing at an optimal level and available for customers to place orders, underpinning our Openreach scorecard objectives of faster speeds and better service.
You'll have the following responsibilities
There NGA Infrastructure replacement programme Delivery specialist for Network Capacity will lead a small team of professionals and be specifically accountable and responsible for:
• The E2E change out programme of DSLAM's and associated exchange infrastructure (Head ends) currently serving >15m customers
• Management of the capex budget(~£178m across the MTP)
• Developing and executing a complex programme delivery plan with multiple vendors (Huawei and Nokia) and stakeholder dependencies
• Delivering capacity uplift solutions with our vendors to ensure when an upgrade takes placed its future-proofed to cover our demand forecasts.
• Provide leadership and expertise to the Network Capacity team
You'll have the following skills & experience
• Senior stakeholder management: Ability to communicate effectively, typically career bands B & C, and across business units (Openreach Finance, FND Business Planning, CTIO & Chief Engineers)
• Programme management: Programme, governance, risk and change management expertise
• Business acumen: Knowledgeable in business strategy deployment and the drivers of financial performance.
• Data management and manipulation: Demonstrable expert in excel, visio.
• Pragmatic team player: adept at holding others to account through a challenging and supportive leadership style, whilst consistently delivering on their own commitments
• Extremely high commercial and influencing skills, and will adept at extracting key 'signals', and translating these into balanced and - above all - actionable intelligence for top management.
• Create and maintain meaningful stakeholder relationships across all Fibre Capacity typically at Principle/GM level particularly with Openreach Planning and Regional teams and also with 3rd party suppliers
Benefits
As well as offering a competitive base salary, you'll also have a rewarding bonus scheme, access to equity schemes and an attractive pension offer.
We value different perspectives, skills and experiences. Diversity makes sense for us, our customers and our ambitions. We're creating an inclusive working culture where people from all backgrounds can succeed. That's why we welcome applications from all parts of the community.
About Openreach
Openreach Limited runs the nation's digital network. We play a key role in British society, helping homes, schools, hospitals, broadcasters, government, businesses and more connect to the world.
We're a wholly owned subsidiary of BT Group, and our customers are the 640+ communications providers who sell phone, broadband and Ethernet services to homes and businesses. And we're on a mission - to make the country's digital network services faster, better and more affordable.
Our people are experienced, resourceful and innovative, working on vital projects that help support the nation at work, in learning, on the move, at rest, at play, in emergencies and much more.
So if you'd like to be a part of an exciting organisation that's making a real difference, why not join us today? You can read more here about working at Openreach.
How to Apply
It's easy to apply online; you just need a copy of your up-to-date CV and to follow the step-by step process. Don't worry if you need to make changes - you'll have the opportunity to review and edit your work on the final page. We look forward to receiving your application!
#LI-OR