PMO Analytics Specialist
BT
Posted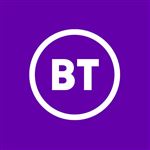 Full Time
Contact:

Human Resources
Reference:

163041
Our mission is to break down the barriers of today to release the potential of tomorrow. Join us today and release yours.
We've got big ambitions for our colleagues and the future of the organisation. These include our vision that inclusion and accessibility drive every conversation we have and every decision we make. We want our workforce to fully represent the communities and customers we serve, because a diverse business is a better business. We value every colleague, their diversity and the contribution that they make. When we say you're welcome at Openreach, we really mean it.
About this role
The Fibre Build North PMO is responsible for assuring and enabling the delivery of Openreach's ambitious FTTP build programme in the North region, circa 800l homes passed and spend of circa £300m annually. The PMO's role is to pull together inputs from across all areas and to assure, challenge and drive the delivery. This programme is a key strategic priority for both BT Group and the UK government, and as such is share price effecting.
The role holder will be responsible for supplying quality data analytics to support the PMO and North region and Fibre Build programmes, which will be essential to derive insights, accurate forecasts, and drive decisions. The role holder will leverage data across build programs to provide the right insights to senior leadership, own the PMO dashboard and coordinate with operational teams to identify underlying drivers and mitigation plans.
You'll have the following responsibilities
• Responsible for identifying and optimising data sources of network information from across Openreach to create and inform strategic recommendations for Fibre network build
• Accountable for developing and maintaining the PMO programme dashboard and providing useful insights to help drive decisions
• Accountable for leading effective relationship management with the key units outside of North team (Wider FND/Suppliers) in the context of Fibre network build
• Using advanced data base skills in collaboration with other units (Wider FND teams and CTIO)
• Deployment plan and footprint analytics supporting wider networks
• Provide regular (weekly/monthly) data inputs for programme boards and executive reporting
• Provide ad-hoc data analysis capacity to the wider PMO
You'll have the following skills & experience
• Stakeholder management skills as role holder is required to exert influence across Openreach and with external stakeholders
• Strong technical experience of working in data analytics and modelling including PSQL and data visualisation tools e.g. QGIS
• An expert in their field – with experience of and credibility in engaging and influencing industry and senior internal stakeholders
• Financial acumen and leadership to manage multi-million pounds of budget and associated risk & opportunities
• Strong technical knowledge of Openreach products & services and networks
• NGA skills – understands FTTP processes particularly in terms of data flow
• Delivers business impacting innovation via creative thought to risk mitigation and develops plans to realise Openreach affecting opportunities
• An ability to matrix-manage cross-business teams to complex and multi-phase solutions
• Programme and project management capabilities aligned to complex delivery programmes
• Appreciation of commercial forecasting dynamics
Benefits
As well as offering a competitive base salary, you'll also have a rewarding bonus scheme, access to equity schemes and an attractive pension offer.
We value different perspectives, skills and experiences. Diversity makes sense for us, our customers and our ambitions. We're creating an inclusive working culture where people from all backgrounds can succeed. That's why we welcome applications from all parts of the community.
About Openreach
Openreach Limited runs the nation's digital network. We play a key role in British society, helping homes, schools, hospitals, broadcasters, government, businesses and more connect to the world.
We're a wholly owned subsidiary of BT Group, and our customers are the 640+ communications providers who sell phone, broadband and Ethernet services to homes and businesses. And we're on a mission - to make the country's digital network services faster, better and more affordable.
Our people are experienced, resourceful and innovative, working on vital projects that help support the nation at work, in learning, on the move, at rest, at play, in emergencies and much more.
So if you'd like to be a part of an exciting organisation that's making a real difference, why not join us today? You can read more here about working at Openreach.
How to Apply
It's easy to apply online; you just need a copy of your up-to-date CV and to follow the step-by step process. Don't worry if you need to make changes - you'll have the opportunity to review and edit your work on the final page. We look forward to receiving your application!
#LI-OR
We can't find any similar jobs at the moment.