Enabling Technologies Project Manager (Analogue to Digital Telecare) - ERN03349
East Renfrewshire Council
Posted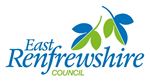 £38,779 to £42,410 per annum
Grade 11
Full Time
Contact:

Please see description
Reference:

ERN03349
Advert
This is an exciting opportunity for you to contribute to the development and implementation of East Renfrewshire Telecare Service's transition from Analogue to Digital Telecare.
East Renfrewshire Council is embarking on an ambitious project to transform telecare provision from its current analogue system to digital provision across the entire system, from sensors and alarms in service users' homes through to the Council's alarm-receiving call centre.
We are seeking an experienced project manager to project manage and coordinate a range of work streams focused on the technology which will enable the delivery of outcomes and benefits our residents and the organisation. The post-holder will work closely with colleagues from across the Council's Community Safety, ICT and Housing Services and the Health and Social Care Partnership, as well as linking with Technology Enabled Care workstreams at a national level, and being the key contact for appointed suppliers. We are currently at the stage of appointing a supplier for our Alarm Receiving Centre, and the post-holder will act as the key IT contact throughout implementation and rollout.
You will be confident in exploring technical possibilities and recommending best-fit solutions for East Renfrewshire Telecare Services in a new and emerging digital telecare market.
The post holder will be self-motivated, take a collaborative approach to work, and have experience of managing IT projects, ideally within the telecommunication sector. As a highly effective communicator you will be able to work with colleagues to achieve project outcomes and deliver change. Good business analysis skills, project and change management are essential.
Pension Scheme
Employees with a contract of employment for 3 months or more are automatically included in our Local Government Pension Scheme which is a career average scheme.  Pension contribution rates are based on a tiered system determined by your annual full time equivalent pensionable pay.  For example for those earning up to and including £21,800 the contribution rate you pay is 5.5% of your salary. The council pays the rest of the cost of providing your benefits. This amount varies but it's always enough to make sure your pension can be paid and will be at least 19.3% of your pay.  In addition you get tax relief on your contributions - the tax you pay on your salary is calculated after your pension contributions are deducted. 
Other main pension benefits include a pension that increases each year in line with price inflation and the ability to exchange some of your pension to provide a tax free lump sum.  Further details can be found in the attached document General Information for Applicants or via the Strathclyde Pension Fund website www.spfo.org.uk.
Additional Information
Please click on the attachments below for full details of this post. 
We can't find any similar jobs at the moment.