Senior Policy Officer (Poverty)
The Moray Council
Posted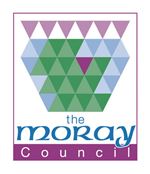 £47,181 to £51,573 per annum
Full Time
Contact:

Human Resources
Reference:

MOR06151
Job Description
The Council has recently agreed an exciting multi-million pound programme of investment to take forward our Improvement and Modernisation Programme: Transforming to Achieve. This includes establishing a team to develop the Council's strategic response to reducing poverty in Moray. Of course, there's lots already happening and we want to develop a cross service whole council poverty action plan to make sure all of our efforts are co-ordinated to have the best possible impact. We are also keen to see what more we can do to address any gaps in activity and ensure we meet the council priorities.
We are looking for a Senior Policy Officer who will bring drive and passion to improving the outcomes of those experiencing poverty, with an engaging, inclusive approach in a multi-agency delivery environment. If you have the skills, experience and enthusiasm to lead this small team, we look forward to receiving your application.
Co-ordinate and develop the Council's strategic response to reducing poverty by defining the issues and priorities and developing a cross service whole Council Poverty Action Plan. Develop proposals to meet gaps in activity to meet agreed Council priorities and co-ordinate activity and reporting across the plan.
The post will both develop and lead specific poverty projects and provide expert advice and support to enable service managers to deliver projects. The postholder will also support the wider council transformation work of the Transformation service as required.
Requirements
Co-ordinate and develop Council Poverty Plan.
Initiate and develop projects to improve outcomes.
Implement and deliver projects in liaison with relevant services and partners.
Work in partnership and support effective project delivery across services.
Undertake community and staff consultation processes.
Provide poverty and project related advice and guidance.
Supervision of the team and resources in accordance with Moray Management Methods.
The Individual
Working in a policy development and research environment
Success in devising and implementing strategies and projects to improve outcomes
A proven record of effective partnership working
Experience of analysing complex information in order to identify opportunities for improvements in outcomes experienced
Educated to Degree level or equivalent in a relevant discipline or the ability to demonstrate the equivalent experience
Working knowledge of poverty issues, solutions and impacts of various interventions and supports
Ability to forward plan to ensure work is co-ordinated to maximise impact to address long term outcomes and reduce poverty within a partnership and political environment
Strong analytical skills with ability to analyse large amounts of data and evidence to draw out key points and issues relevant to council priorities
Ability to select and prioritise from range of issues and outcomes to identify key opportunities for improvement
Skills and vision to identify, explain and justify solutions based on adapting practice and experience to address identified priorities
Able to develop approaches and methodologies to create evidence based outcome monitoring
Ability to work under pressure to deadlines
Ability to use Microsoft Office inc Word, Excel and Access
Ability to prepare detailed reports with clear evidenced priorities and options appraisal leading to priorities, proposals and plans
Strong communication skills with ability to engage with colleagues, partners and the public to build productive relationships with key stakeholders
Skilled in conveying messages to range of audiences in written and verbal form, including social media, in person and virtual presentations and training
Ability to develop engagement with extensive reach to ensure influence on activities
Highly developed partnership, advocacy, oral and written skills that are persuasive and influential with others to gain support for a shared agenda
Self-confident, self-motivated and able to work independently
Ability to work effectively as part of a team, including across services and agencies
Motivational and inspiring presence to enable to lead a cross service priority, recognising the contribution of all services and partners
Commitment to developing and working to a shared agenda
Must be able to work flexibly to meet the demands of the service (this may include some evening and weekend work as necessary)
Ability to work flexibly, including from home for part of the time.
Ability to work in different offices dependent upon service requirements
Temporary for 2 years
Closing Date: 24 September 2021
Starting Salary: £47,181
£25.03 per hour
36.25 hours per week
Contact: Denise Whitworth. Depute Chief Exec: Education, Communities & Organisational Development 07929 785 043 / CMTAdmin@moray.gov.uk
£32,994 to £41,412 per annum, EDCS01
,
Livingston
£88,165 per annum, CO 01
,
Kilmarnock