Catering Assistants x6
RSPB
Posted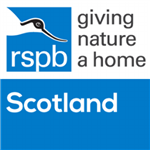 £9.21 to £10.21 per hour
Full Time
Permanent
Contact:

Recruitment Team
Reference:

AUG20210219
Catering Assistants x6
Reference: AUG20210219
Closing date: 23:59, 10 September 2021
Location: Loch Leven
Salary: £9.21 - £10.21 Per Hour
Benefits: Pension, 26 days Annual Leave (pro-rata), Life Assurance
Are you energetic and enthusiastic with a desire to help nature by delivering excellent customer service? Would you like to join a friendly team at one of Scotland's busiest and most important nature reserves?
Our café is not just about serving great food and giving first class service - it's about saving wildlife too. We source menu ingredients that are as ethical, local and nature friendly as possible. By becoming part of our team you'll help to show our customers that visiting us is the best choice they could have made. If you are passionate about great food, excellent customer service and nature we'd love to hear from you!
About Loch Leven
RSPB Scotland Loch Leven forms part of the Loch Leven National Nature Reserve and is made up of important wetland and woodland habitats. Ospreys, marsh harriers and swallows visit us in the summer, and up to 20,000 pink-footed geese fly in from Iceland each autumn to spend winter on the loch. Red squirrels are resident in our woodland. We offer a great day out for families, nature lovers and wildlife watchers and can be easily accessed from the Loch Leven Heritage Trail which brings many walkers and cyclists to the site.
Our visitor centre, the busy hub of the reserve, looks out over our wetland and the loch to Kinross and the distant Ochil Hills. This year, as part of our commitment to providing excellent, fully accessible facilities, we have undertaken extensive redevelopment works, including the refurbishment of our café.
About the Role
We are looking for catering assistants who thrive in a busy work environment, care about delivering excellent customer service and want to positively contribute to the success operation of our café. You will work as part of the team taking orders, serving and clearing away, and we'll train you to prepare tasty, ethical food and make creamy barista coffees. It's a busy and often non-stop environment to work in, but if that's your thing you'll be in your element!
Now, more than ever, hygiene in customer service settings is paramount so we'll expect you to undertake training in this area including Food Hygiene training.
We have 6 roles to fill with varying fixed hours, with the possibility of extra shifts and hours if they are required. We'll need you to have the flexibility to work weekends and bank holidays.
The roles are:
2 catering assistants to work one weekend day per week (with a minimum of 7.5hrs per week).
2 catering assistant to work 3 to 4 shifts per week of four hours (with a minimum average of 14hrs per week) that will generally be between 10am and 4pm.
2 catering assistants to work 2 to 3 shifts per week of four hours (with a minimum average of 10hrs per week) that will generally be between 10am and 4pm.
**Please specify on the same document as your CV which role, or roles, you are interested in applying to**
What we need from you:
Please be aware that there are no direct public transport links to the reserve so please bear this in mind when applying.
You will be committed to delivering and maintaining the highest standards of customer service.
You will have excellent verbal communication skills and be able to manage and respond quickly and positively to customer needs and feedback.
You will enjoy working as part of a supportive and positive team
You will be keen to learn new skills and undertake training.
You will be able to demonstrate a clear understanding of food hygiene.
Closing date: 23:59, 10 September 2021
£18,100 to £20,080 per annum
,
Kinross