Senior Play Practitioner (Outreach) - Part Time - Temporary
CrossReach
Posted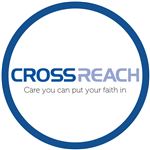 £21,572 to £23,726 per annum
Part Time
Contact:

Angelo Deponio
Reference:

senior-play-practitioner-outreach-part-time-tempor
Apply for this position
Information
"A smile that says it all."
Here at The Daisy Chain Early Years Project in Glasgow, we provide a caring, welcoming and safe environment for children and families in the Govanhill area. Using a range of activities to promote attachment between parent and child through play, literacy-based activities and creative arts, we can ensure children have the best start in life.
Outreach - providing targeted play opportunities for families in local communities. This post will coordinate our Smiling Together sessions which focus on improving the oral health of our youngest children. The post will also coordinate our other outreach play sessions for children with additional support needs and also Romanian Roma families.
Now's your opportunity to join us working with children and families. As you'll work with parents and children, strong communication skills are really important, along with an understanding of some of the issues they may be facing. Our team is close-knit and supportive. Ideally you will have experience of working with children in a community setting.
This is a temporary post for 1 year, subject to funding.
Salary is pro rata of 38.5 hours per week.
Main Function
To provide high quality play experiences for children between the ages of 0 and 12 and their families.
To ensure play activities and play sessions are facilitated to create a safe, nurturing and supportive environment for children and families to grow, learn and develop together.
To take responsibility for leading and planning play sessions appropriately.
To work in line with CrossReach policies, procedures, ethos and values.
Main Duties
Oversee the planning and development of play sessions, ensuring relevant policies and procedures are followed.
To contribute to and ensure the implementation of robust monitoring and evaluation systems in relation to children's outcomes.
To ensure risk assessments are completed and adhered to.
Develop relationships with the children, parent(s) and others to allow an appropriate experience to be planned that takes account of the age, stage of development and context of each child, and will promote their health and wellbeing in line with the relevant frameworks.
Facilitate the planned sessions in a way that is safe, stimulating, nurturing and makes appropriate use of the environment and resources.
Work with the Play Practitioner to ensure sessions run smoothly and efficiently.
Work in a variety of community settings to ensure sessions are easily accessible.
Acting as part of a collaborative team, actively participate in reflective evaluations to ensure that all relevant observations are recorded, and are communicated in a way that supports the development of the children and enhances the future planning of each child's learning and development.
Understand the core Service outcomes and ensure that they are integrated into the planning of play experiences, adopting an evaluative mind-set to ensure that the Service continually enhances its ability to meet the required outcomes for children and families.
Work alongside/supervise/support Service Volunteers to ensure the Service operates efficiently and effectively.
Working together with the Family Support Workers develop appropriate, trusting relationships with the families of children and ensure that information is appropriately shared across the team in a way that maximises the opportunities for further support to be provided.
Working as part of the collaborative team, ensure that the views of children and their families are regularly sought and appropriately reflected in all aspects of service delivery.
Ensure that all activities, including the preparation and provision of food, are carried out in a safe manner, in accordance with the relevant requirements, are appropriately documented and reflect the individual needs of each child.
To demonstrate and share Christian love and support including sharing with others the leading of worship in accordance with CrossReach policy and by ensuring all staff meetings are opened with prayer and Bible reading.
Qualifications
Essential:
An HNC & SVQ 3 Childcare/Play or related studies.
Personal
As we do our work in Christ's name the job you have applied for requires you to have a Christian faith and be able to work within and uphold our Christian Ethos (this is an ongoing occupational requirement under the Equality Act 2010).
This post requires you to be a member of the Protecting Vulnerable Groups (PVG) Scheme and undertake the necessary vetting checks.
Skills and Abilities
Essential:
Experience and knowledge of monitoring and evaluation systems in relation to children's outcomes

Experience of completing risk assessments and ensuring policies and protocols are followed

Experience of report writing in relation to children's outcomes

Experience in a play/early years setting/community setting

Experience of planning activities/sessions for babies and toddlers

Experience of supporting over 5s within a play based context

Ability to build trusting relationships

Confidence to be playful and have fun

Understanding of child development and attachment

Experience of and confidence in leading sessions and supporting colleagues, students and volunteers

Possess

basic computer literacy skills including use of Microsoft Office and the internet
Apply for this position
£47,181 to £51,573 per annum
,
IV30 1BX, IV30 1BX
From £26,741 per annum
,
Helensburgh