Relief Airfield Attendant/Rescue and Fire Fighting Crew (Eday) - ORK04965
Orkney Islands Council
Posted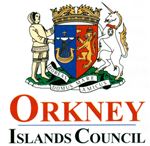 £9.34 per hour
G335
Full Time
Contact:

Please see description
Reference:

ORK04965
Advert
DEVELOPMENT AND INFRASTRUCTURE
Eday Airfield
Relief Airfield Attendant/Rescue and Fire Fighting Crew
Hours are offered on an as and when required basis
£10.58 per hour (Including Distant Islands Allowance)
A shift allowance will be paid for unsocial hours worked where appropriate.
Applications are invited from self-motivated individuals who can provide, on a relief basis, cover for holiday and sickness absence when requested and available. A condition of this post is that you will be resident in Eday, as you will be required to respond at short notice and during evening/weekends.
Duties will include airfield attendant, rescue and fire fighting services while receiving and dispatching flights to the Island Airfield. The service includes baggage handling, preparing and if necessary operating the fire tender, maintaining apron control, keeping the airfield building clean and tidy, operating the phone/radio transmitter and inspecting runways and airfield in general. In an emergency, you will provide rescue and fire fighting and first aid services as required.
A full current driving licence is required.
Prospective applicants are invited to discuss the post by contacting Jim Buck, Head of Marine, Engineering and Transport on 01856 873636.
Closing Date: Sunday 31 October 2021
Please note that interview expenses will be paid for this post but only for passenger fares.
We can't find any similar jobs at the moment.