Lecturer in Games Development - NES00351
North East Scotland College
Posted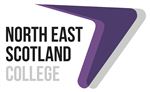 £38,264 to £42,357 per annum
Unpromoted Lecturer
Full Time
Contact:

Please see description
Reference:

NES00351
Job Advert
We are looking for a highly motivated individual with a high level of skill and knowledge in interactive computing specifically, Games Development.
It is essential that you are educated to degree level or equivalent in the subject area with relevant up to date vocational experience.  Teaching experience is not essential; however excellent communication and interpersonal skills are required together with the ability to build and maintain effective teacher/learner relationships with students which is a key aspect of the role.
If you are a highly effective team player who has the ability to build and maintain effective relationships with students and colleagues we want you to come and join our team.
The College encourages applicants from diverse backgrounds.
Person Specification
(criteria marked * are desirable, all others are essential)
KNOWLEDGE/SKILLS
Working knowledge of games development, computer systems and IT
Good communication skills
Good presentation skills
Good interpersonal skills
Good organisational skills
Ability to develop and use appropriate learning/teaching/training materials
* Knowledge and/or experience of the use of online learning materials
EXPERIENCE/QUALIFICATIONS
Degree or equivalent qualification (SCQF Level 9) in relevant professional qualification in Games Development.
Up to date experience in a games development
* Teaching or training experience
* Teaching qualification (TQFE or equivalent)
* Assessment experience
* Assessment qualification
* ECDL (European Computer Driving Licence)
* GTC registration
PERSONAL QUALITIES
Effective team player who actively supports others
Builds and maintains effective relationships with students and colleagues
Prioritises work effectively
Meets deadlines
Personally well-organised
WORK REQUIREMENTS
Evidence of commitment to equal opportunities
Own practice reflects good health and safety practice
Has undertaken mandatory staff development (if internal candidate)
Evidence of commitment to continuing professional development
Driving Licence
*Willingness to use own vehicle for business purposes.