Economic Development Officer - DGA06853
Dumfries & Galloway Council
Posted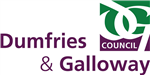 £39,285 to £42,345 per annum
Band 11
Full Time
Contact:

Please see description
Reference:

DGA06853
Advert
Economic Development Officer (Employability & Skills) (5/919) (Fixed Term)
Dumfries with region-wide remit
£39,285 - £42,345
Our Employability & Skills service operates on a region-wide basis delivering on our Council's priorities and to support achievement of the ambitions of Dumfries and Galloway's Local Outcomes Improvement Plan 2017-2027.
The Economic Development Officer is a key role, leading the delivery and effective management of the service.  The successful candidate will support the delivery team to achieve service and partnership objectives, ensuring successful delivery of employability services supporting people facing barriers to their progression into employment in Dumfries and Galloway.
The post has a lead managerial position within the service and the successful candidate will have experience of managing staff, budgetary management, and experience of implementing evaluation and monitoring systems to support quality driven activity.
Ideally, applicants will be able to demonstrate experience of the successful delivery of employability and skills services and an understanding of the development and delivery of employability policy and programmes related to wider economic priorities for Dumfries and Galloway. The successful candidate should specifically be able to demonstrate an understanding and interest in delivering on Scottish Government employability related policy and tackling poverty and inequality.
They will be able to demonstrate experience of effective partnership relationships and multi-agency working which can evidence impact and it is essential that they are able to demonstrate an awareness of local, regional, and national employability strategies, activities and agencies.
The post-holder will be central to the delivery of externally funded contracts, including those associated with European Social Funding and Scottish Government funding.
This post is fixed term for up to 18 months.
This post may be suitable for attachment.  Agreement from your line manager
must be sought before applying for this post
For further information please contact:
Melanie McEwen: Employability and Skills, Tel 07770 641550 melanie.mcewen@dumgal.gov.uk
We can't find any similar jobs at the moment.