Communications and Engagement Manager - IS00009
Improvement Service
Posted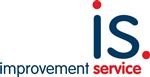 £30,814 to £33,529 per annum
SCP31 - SCP34
Full Time
Contact:

Please see description
Reference:

IS00009
Job Description
The Digital Office for Scottish Local Government is about to enter its third stage of its evolution and has now been given a permanent position and status within the Scottish Local Government Sector.
Originally set up in 2016 to assist in Councils becoming digital businesses, its strategic role has evolved in helping link National strategies and priorities with the equivalent at a local level,  whilst also delivering a programme of work related to the revised Digital Scotland Strategy, Digital Health & Care strategy, Education , Analogue to Digital Switchover within Telecare and other key policy areas.
The Digital Office also supports councils with though leadership and development of new products in areas such as Data, Robotic Process Automation & AI, Cloud, IOT , Scottish Approach to Service Design, New Services and Digital Skills.
This role will generate new and useful insight, case studies and communications in relation to work being carried out by the Digital Office for Scottish Local Government and the wider Digital Partnership. This will involve engaging and updating the Scottish Local Government's internal and external user communities whilst helping them understand the alignment in how the Digital Office and Partnership are supporting Local Government's digital transformation agenda.
The post holder will work alongside the wider Digital Office team and their supporting Digital Partnership communities to conduct end user and business research which will generate case studies and stories that will help promote the development of new digital services and improvements in experiences for users.
Requirements
The Communications and Engagement Manager will support the development of digital services for Scottish Local Government in both a corporate and health and care environment. Better digital services in Local Government will have the potential to dramatically transform the future of millions of people.
The successful candidate will be expected to hit the ground running, working in an agile, multi-disciplinary team environment, focused on capturing and communicating the benefits whilst promoting stories around the digital transformation of Scottish Local Government's services through multiple communications channels.
The role will require excellent investigative and content writing skills, plus a proven track record in marketing and communications. The successful candidate will be adept at weighing up evidence from various (and potentially conflicting) sources whilst having a flair for finding and writing the stories to show the financial, productivity and more importantly citizen benefits of service and operational changes through digital transformation.
Closing date; 27th September 2021
A competence based interview will take place on the  morning of Tuesday 5th of October or morning of Thursday 7th October 2021 2017
Shortlisted candidates will be advised by email in advance of the interview.
For more information about competency-based interviews, see our 'Guide to Competency-based Interviews'.
We can't find any similar jobs at the moment.